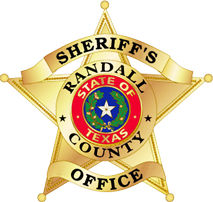 Attention Drug Dealers operating in the Randall County area: Tax Season is upon you!
With the April 15th deadline rapidly approaching, we know how hard it can be for you to provide a detailed accounting of your business related income and expenses. Could that late night trip to a remote parking lot be a business expense? Can you claim mileage if using a stolen vehicle for business transactions? What about the expensive spray paint used to redecorate it? Is there a deduction available for the bond money you will need after responding to this offer?
That's why our Certified Drug Transaction Reporting Specialists will be available, 24/7, FREE of charge, to assist you with analyzing your business dealings. Simply come on down to our offices at 9100 South Georgia Street and ask for the "TAX SECURITY SPECIAL!"Our specialists will sit down with you and go over the details of your operation. Records and receipts of your business expenses and transactions are very helpful.
Great referral benefits if you bring your business partners or refer our services to your friends! If you don't operate in the Randall County area: NO WORRIES! We have an extensive nationwide network of affiliate branches that we are happy to contact on your behalf to set up a local appointment!As a special bonus to those who respond soon: We will provide you with an all-inclusive vacation to . . . THE POKEY!
Hurry in now!
Space is limited!