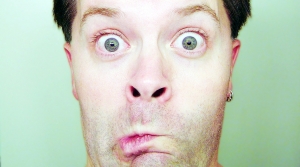 During a church meeting one evening, a parishioner was speaking about an emotionally charged topic and had trouble controlling her tears.
Finishing her remarks, she told the folks, "I apologize for crying so much. I'm usually not such a big boob."
The Reverend rose to close the session and remarked, "That's okay. We like big boobs."