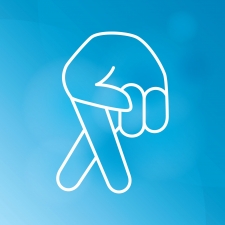 It takes a really tall tale to win the annual Burlington, Wis., Liars Club Contest. So tip your hat to Gordon Zwicky, because he's a worthy champion.
In 2000, he beat out 299 other competitors with a whopper about his trip to Florida. A neighbor, said Zwicky, told him and his wife Dorothy that they'd be fine as long as they paid attention to the road signs along the way. But they'd driven just 30 miles when they saw one that read, "Clean Restrooms Ahead."
Two months later, they arrived in Florida exhausted, having used up 86 bottles of Windex, 267 rolls of paper towels, and three cases of toilet-bowl cleaner. Total restrooms cleaned: 450.