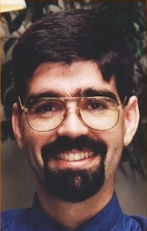 Hi. I'm Pastor Tim Davis - a real life pastor of a real life church.
In September of 1998, I innocently started an e-mail list for sending jokes to my family and friends. Somehow other people began to find my list and join online.
I thought that was pretty cool so I started to try to grow my list. Eventually it (and other lists I started) grew to point where they began to generate enough e-mail traffic to make some internet providers wonder if I was a spammer. Of course I'm not.
My pledge to you (whether you are an internet provider or a potential subscriber) is that I will not sell, trade, or giveaway the addresses of my subscribers to anyone. Furthermore, I do not add anyone to my e-mail lists unless they have first requested to be added. I also have a confirmation system in place to confirm their requests also. I even personally handle mail sent to me asking for help to be removed from my lists.
To help my mail be delivered to those who have requested it, please whitelist
the domain www.cybersaltlists.org, my main sending address This email address is being protected from spambots. You need JavaScript enabled to view it., and my bounce management address This email address is being protected from spambots. You need JavaScript enabled to view it..
The following are other domains I solely own. They also fall under this anti-spam policy:
www.cybersalt.org
www.cybersalt.net
www.asleepinchrist.org
- Pastor Tim