Want another random quote? Simply refresh this page or click here.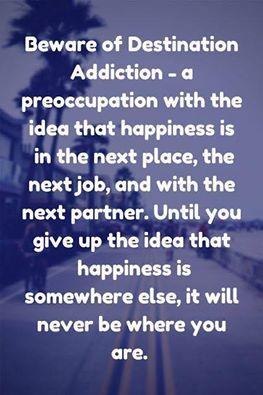 "Beware of Destination Addiction - a preoccupation with the idea that happiness is in the next place, the next job, and with the next partner. Until you give up the idea that happiness is somewhere else, it will never be where you are."
- Robert Holden
To be e-mailed each day's newest quote subscribe to the Cybersalt Digest. It's free!