Want another random quote? Simply refresh this page or click here.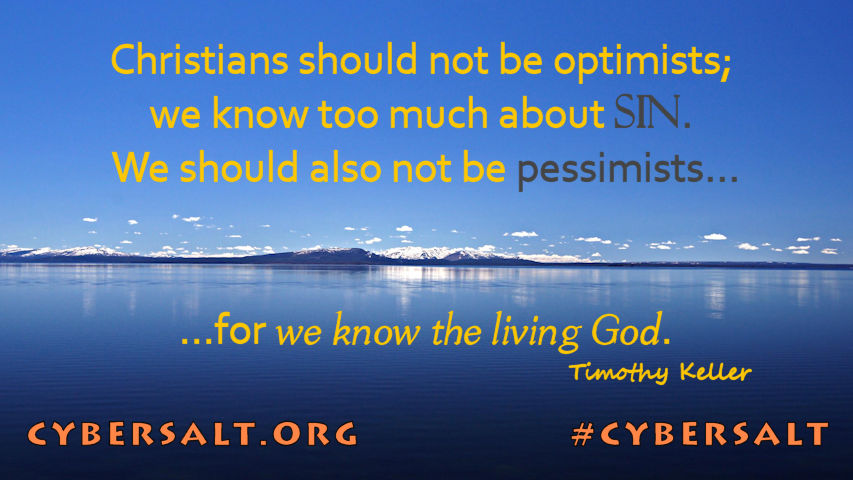 "Christians should not be optimists; we know too much about sin. We should also not be pessimists, for we know the living God."

- Timothy Keller
To be e-mailed each day's newest quote subscribe to the Cybersalt Digest. It's free!