"There are those who… do not bless their mothers."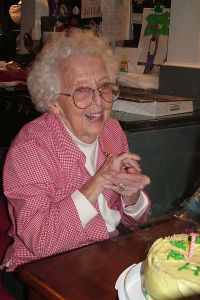 In His grace, God was leading me to deal with the impaired, unhealthy relationship I've had with my Mom to bring His wholeness, healing and ultimately even more life to me.
I've spent many years intrigued by Jesus' question of Bartimaeus when he cried out "Have mercy on me!" Now as I read the same story, there's a well of emotion that easily brings tears to my eyes. The desperate tenaciousness of Bartimaeus and the loving compassion of my Savior mirror what I've seen Him do in my life too – and so the tears of thankfulness and empathy. This is the story as told in Mark chapter 10:
46Then they came to Jericho. As Jesus and his disciples, together with a large crowd, were leaving the city, a blind man, Bartimaeus … was sitting by the roadside begging. When he heard that it was Jesus of Nazareth, he began to shout, "Jesus, Son of David, have mercy on me!"
Many rebuked him and told him to be quiet, but he shouted all the more, "Son of David, have mercy on me!"
Jesus stopped and said, "Call him." So they called to the blind man, "Cheer up! On your feet! He's calling you." Throwing his cloak aside, he jumped to his feet and came to Jesus.
"What do you want me to do for you?" Jesus asked him.
The blind man said, "Rabbi, I want to see."
"Go," said Jesus, "your faith has healed you." Immediately he received his sight and followed Jesus along the road.
I've often wondered why Jesus would ask such a redundant question – surely He could see the man was blind; surely it was obvious the man needed his sight restored. And yet after all the years I have spent 'blind' and 'imprisoned' I've come to realize from experience our Savior doesn't just waltz into our life and fix everything for us. As a true gentleman whose priority is much more our heart than anything physical, He gently (and sometimes not so gently) helps us see our chains or blindness and then waits until we realize our need and ask for His mercy and help before He sets things right for us again. Such was the case in my relationship with mom.
As I continued the study on "mother," I was really trying to listen to His truth and I was ready to do whatever He asked of me. By that time I had seen the chains holding me prisoner and had already cried out, "Lord, I want to be free – free to love my mom, free to truly enjoy her." My study continued on…
He who robs [which includes the ideas of to deal violently with, devastate, ruin, destroy] his father and drives out [which means to flee, run away, chase, drive away, put to flight] his mother is a son who brings shame and disgrace. Proverbs 19:26
Father, I pray that you'll enable me to not do this in my heart. There is such a wall there now, although I've seen it at least lower some over the last while.
If a man curses [to make despicable, to curse – the verb stem intensifies the verb] his father or mother, his lamp will be snuffed out in pitch darkness. Proverbs 20:20
Father, I don't think I've cursed my mom; if I have, I pray that You'll forgive me. But again, I know that all the seeds are there. I pray that those seeds will all dry up and blow away, while the baby seeds of blessing her will grow and become a large, beautiful plant that will bear fruit that displays who You are – a God of love, goodness, and faithfulness…
And then right out of the blue so to speak another thought took me right to the heart of the matter. I think my journal entry reflects the dawning of the idea. I remember typing just as quickly as the thoughts were coming…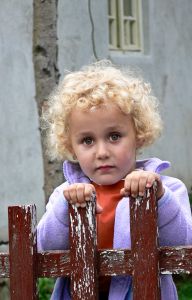 Hmm… here's a thought. Is my attitude about mom a reflection of my belief of God's goodness?? Do I think all the aspects of my childhood are from God's loving heart, or that my relationship with mom is exempt somehow… that God didn't allow that as part of His loving plan for me...that His love didn't play a critical role in allowing me to believe that I wasn't wanted and not loved by mom - to demonstrate to me that His grace and love are big enough to overcome even that…that someone who knew she wasn't wanted as a child could break that cycle (shackle) and love her children in a way that they knew they were loved, liked, and wanted before she even had all this figured out?? For God to allow that circumstance in His love, and bring me to this place now 40+ years later, where I'm only just beginning to understand His love speaks of overcoming… and that would bring glory to Him I think.
Father, You are a God of wonders and I thank You for the power of Your love, for the safety of Your love, for the height, depth and breadth of Your love, that even this boils down to just You and me; You loving me, and me trusting You…so simple. (Mar. 4/09)
Years earlier I had come to accept the years of molesting as something God had allowed and could redeem and overcome by His love to display His splendor & beauty. Yet this was the first time I made the connection to my childhood apart from the molesting and allow God's presence and love to transform even that experience into something He allowed in love and made beautiful in His grace. Is His love bigger than years of being abused? You bet it is. Is His love bigger than an entire childhood of being certain you're not wanted, that you're only in the way and being tolerated? Absolutely!!
"The Spirit of the Sovereign LORD is on me [Jesus, the Messiah] …
to provide for those who grieve in Zion—
to bestow on them a crown of beauty instead of ashes,
the oil of gladness instead of mourning,
and a garment of praise instead of a spirit of despair.
They will be called oaks of righteousness,
a planting of the LORD for the display of his splendor. Isaiah 61:1, 3
Even I can see that there is way more beauty in my life than ashes. That's not because of me. That's because I've let my Heavenly Father touch those places in my heart; He's made them whole again - and even beautiful somehow. Now I had hope for even this broken relationship…
Simply Susan