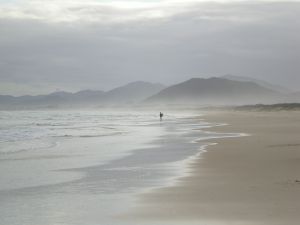 I began the Breaking Free Bible study in January of 2008.  Life was generally good, but on the inside of me I was struggling – struggling with depression, struggling with being unreasonably frustrated with my husband, struggling with making suppers, struggling with housework, struggling with being consistent in spending time with God, struggling with life.
I had no expectations going into the study – perhaps indicative of another broken place in my heart from childhood – but I knew my only hope of anything better in life was in God's Word.  I knew I had to read it and let God have access to everything in my heart.  I was more than ready to do that.
With my responsibilities at home and at the church I was still only at about week 7 of the 10 week study in August.  But I had experienced two really big breakthroughs already!  Both breakthroughs came out of memorizing Isaiah 61:4 "They will rebuild the ancient ruins and restore the places long devastated, they will renew the ruined cities that have been devastated for generations" and the study around this subject.
It must have been God who orchestrated my Bible study and life circumstances to help me see a direct connection between my prevalent frustration in life, and my mom's consistent anger and frustration all through my growing up years.  It made me wonder if maybe there was some kind of bondage that God free me from.  I already knew my frustration level was way out of proportion to any circumstance that triggered it, and I had already recognized that the frustration really took over my emotions.  It was definitely in control when it was present!  I had also, about 11 years previously, experienced a real breakthrough with anger because Tim prayed and asked God to take it away from me.  That was huge and made a noticeable difference.  The outbursts of anger were way down; but my children will attest to them still being present occasionally, and frustration was a regular presence in my days.  So as I wondered if maybe God could help, (with a glimmer of hope, I must add) I asked Him, "Father, it seems there may be a connection between my mom's anger and mine, and You know I don't want to pass any of this on to my daughters.  If this is an 'ancient ruin' and doesn't need to be part of my life – if You can bring me to a place of freedom here – please take it away and let me experience life the way You intended it to be.  I'll just leave that with You Father, because I don't even know if it is an ancient ruin or not."
Wouldn't you know it?  There was a noticeable difference almost immediately.  Circumstances didn't change a lot:  we were still often late, suppers still needed to be made every night but something had changed inside of me, and the frustration had dissipated.  It's almost as though the power someone had over me was gone.  My circumstances were in God's sight; He was allowing them and I could trust Him.  Pretty huge after over 40 years of trying to make it go away.  I had prayed about it before, and I still don't know why it was different this time, but the change was tangible and gave me great hope for much bigger issues that lay ahead.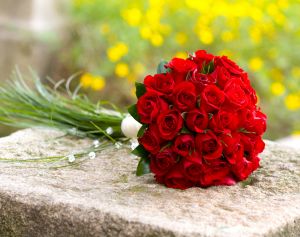 The second really big breakthrough came that same Spring.  My eldest daughter had recently gone away to school and met a young man that she was pretty crazy about.  They were both believers and both had a passion to serve God and live for Him.  Everything about their relationship was positive, even to the point of God orchestrating events at the beginning to show His hand involved in their new found love for each other.
Everything, that is, except the attitude in my heart.  I had already recognized that my attitude was unreasonable – there was no 'gut feeling' and no red flags, but there was something inside me that was digging in my heels and very skeptical as to whether this young man was the 'right one' for my daughter.  In the unreasonableness of it all, I began to wonder if maybe this was another ancient ruin – a place long devastated.  I already knew well that my mom and dad hadn't liked any of the spouses their children had married.  There are five of us kids; four who are married.  Not one (not even my beloved Tim!!) was approved of by my parents.  Hmmmm.  What really caught my attention though was when I heard the story of my mom and dad when they were first married.  My mom's in-laws made her life miserable and very clearly communicated that she was not the right one for my dad.  All through the years of their marriage, mom was on the outside, never accepted, and certainly never loved by my dad's family.  Very sad!
With all the life stories that Tim and I have heard in ministry, I know that nothing good comes from this rift between in-laws, and I certainly didn't want that to be my experience, but here I was lined up for that exact thing.  I didn't want to have these feelings, but they were powerful and taking over my will.  I couldn't make them go away.   My other 2 children are younger, but no, I didn't like the ones they were dating either if I thought of marriage.  Again, it was completely unreasonable.
So I asked God about this too.  Let me tell you, the freedom that comes with being simply happy for my children, to truly enjoy and love the ones they have fallen in love with, brings a health of relationship that must be from God.  I couldn't make it go away on my own, but asking God to restore this place long devastated in my family has completely changed whatever that brokenness in my heart was.  I'm so happy to be free and it brings me hope that not only will my relationship be better with my children and their spouses, but maybe… just maybe… the ancient ruin can be rebuilt so that it doesn't get passed on to another generation.
God wasn't exaggerating when He declared what Jesus would do:
The Spirit of the Sovereign Lord is on me [Jesus], because the Lord has anointed me to preach good news to the poor.  He has sent me to bind up the broken-hearted, to proclaim freedom for the captives and release from darkness for the prisoners, to proclaim the year of the Lord's favor and the day of vengeance of our God, to comfort all who mourn and provide for those who grieve in Zion – to bestow on them a crown of beauty instead of ashes, the oil of gladness instead of mourning, and a garment of praise instead of a spirit of despair.  They will be called oaks of righteousness, a planting of the Lord for the display of His splendor.  They will rebuild the ancient ruins and restore the places long devastated, they will renew the ruined cities that have been devastated for generations. Isaiah 61:1-4
Praise God for the freedom and hope He brings to His children!!  And it turns out, this was only the beginning…
Simply Susan