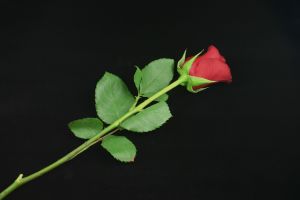 On September 14, 2008 I wrote in my journal, "God has brought healing to my soul, freedom to my spirit – now I'm living to see where it all goes.  I am loved [!!] is the craziest new truth for me; and I have put myself under God's authority – an amazing place of freedom."
In the newness of this love, I did something that was completely out of character for me...
Years earlier at a women's conference the speaker had suggested in passing that sometime we should ask Jesus to "romance" us.  That seemed like a very frivolous request, after all, he has died for us – on what grounds could we possibly ask Him to "romance" us, whatever that means.  Yet now, as I sat on my couch basking in this new found love, the notion passed through my mind and I wondered… I wondered if Jesus would show me demonstratively with little "romantic" things that He noticed me, that He wanted me, that I mattered to Him – that He loved me… and so I hesitantly asked, if this wasn't too irreverent of me, if maybe He [the Creator of all, my Redeemer, the Lover of my Soul, Adonai] would romance me – whatever that might look like.
It seemed like a ludicrous request, but there it was.  I had asked.
I had plans to get together with a girlfriend that morning for coffee so I headed off to her place.  There was all the normal chit chat as I came in the door, she got us coffee and we headed into her living room to visit when she made a slight detour to her desk before she sat down.  "Oh Susan, this is probably kind of silly, but I was in the store the other day, saw this and thought of you.  I know you like reading and thought you might like to mark some of the places you read…" and she handed me an orange highlighter with sticky notes that come out of the top.  Nothing big, but let me tell you my heart skipped a beat.  "Father," I said in my head, "is this something from You??"  Out loud I just thanked her with what was probably a silly smile on my face – I was wondering…
A few days later I went out the back door and discovered a bag of apples just hanging there.  My sister is a master gardener and often leaves flowers or produce when she's going by our house early in the morning.  I was as happy as a clam when I called her that morning to thank her for the apples.  But she unexpectedly responded, "I didn't leave you apples.  My tree didn't produce any this year." What?  Father?  Mystery gifts?  That's romantic!  Several days later I found out that they had been left by another gardener who goes to our church, but there were several days of simply enjoying the mystery of it.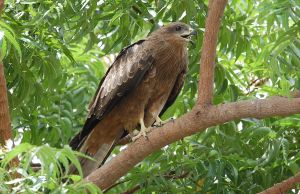 The day after the apples arrived, Tim and I were enjoying lunch on our back deck.  The day was gorgeous; blue sky, a gentle breeze, balmy temperature.  Way off in the distance a large bird caught our eye gliding on a wind current.  It came closer and closer and I was enthralled by the beauty of it.  Clearly now we could see it was a hawk – I stopped eating to enjoy the moment because I knew it wouldn't last long.  It came closer and closer and finally landed on a branch of the tree right at the end of our deck!  It was maybe 20 feet away!  The austere beauty of it was stunning – and so close!  Seconds later another bird caught our attention.  Flitting around our back yard was a hummingbird.  Watching it darting here and there I was mesmerized.  Imagine my astonishment when the hummingbird flew to the same tree where the hawk was sitting and then landed just a few branches below the hawk!  There they were, the hawk and the hummingbird, sitting just a few feet away from us.  Our lunch was forgotten in that amazing moment.
Three days later a huge box arrived by mail for me.  It came unannounced from my mother-in-law full of clothes from her sister.  You'd have to know my Aunt Linda to understand the value of this parcel.  Pants, blouses, tops, sweaters — all with designer labels from stores I've probably never even walked past let alone gone in.  Anything in my closet that has designer quality has been given to me. And by God's grace and the generosity of people who know me, there are some beautiful clothes there.  The fact that this huge parcel arrived this particular week completely unannounced, simply added to the incredible assurance that I was loved.
That same day I was taken out to lunch by another good friend – her treat!
I was definitely noticing – I felt very romanced; very loved.  There had been small gifts, large gifts, breathtaking moments, a great meal out with great company – and then, another phone call.  A girlfriend called me up and asked if I was free December 13th.  I was.  She then proceeded to tell me that through circumstances beyond her control she had an extra ticket to a Sarah Brightman concert – would I like to go?  No, she didn't want money for it; she just wanted the ticket used.  The $90 ticket still sits in the front of my prayer journal to give me a concrete reminder – my Creator, my Redeemer, Almighty God over all – loves me, I matter to Him.  The concert on December 13th was sensational.  Our seats were floor level!  It still seems a little unbelievable!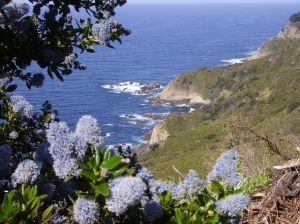 I don't know what you can hear in this story.  I don't know the words to use to communicate this well.  Some of you probably see a lot of coincidence in the circumstances; some of you may think, "yes, but she probably deserves it;" some of you may conclude, "that's all fine for her, but it doesn't change a thing for me!"
There's more to this story yet – some incredibly good; some terribly difficult – but somehow if you can see this is much more a story about God than about me… Yes, this is what God did in my life, but really, this is what God did in my life!  I know He wants to and is able to do equally incredible things in your life too, whatever your circumstances are.  Isaiah 64:4 says,
"Since ancient times, no one has heard, no ear has perceived, no eye has seen any God besides You who acts on behalf of those who wait for him."
If you need God to act on your behalf, then look to Him, wait for Him, speak to Him, and then watch for Him to act.  His track record goes back "to ancient times."  Memorize those words for your own distracted heart, then wait for Him.  He will not disappoint you!
Simply Susan