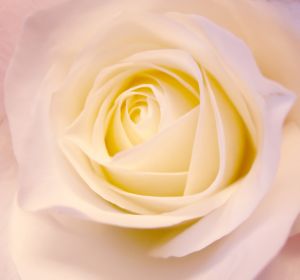 Tim and I celebrated our 24th wedding anniversary this week!  I never knew a couple could be so crazy in love with each other after so many years.  I think this may be close to what God had in mind when He instituted marriage – 2 people better, stronger, healthier together than they could ever be on their own.  I'm loving it!
I was so surprised tonight to learn that the modern (as opposed to traditional) gift for the 24th anniversary is… (drum roll, please)… a musical instrument!  We were discussing this with friends as we sat in our living room with my newly acquired grand piano!! Now Tim didn't buy it for me, but since I'm so noticing being loved, it would seem my Heavenly Father got it for me/us; which reminded me that I haven't yet told the story about my next bit of fabulous news!!
During the "gravy" dinner, probably because I was pretty giddy about him having made gravy, Tim mentioned that he knew some really exciting news that would make me
really
giddy.  Was he joking??  His eyes were true; he really believed I would be excited.  I couldn't imagine anything – what could there possibly be in life that would make me really excited
again
?  I am so happy about so many things in life – what's left to be excited by??
So I concluded he must have misjudged – no doubt it would be something I'd be happy about, but "really excited" was probably an overstatement.  He told me I'd know in a few weeks or months and maybe we should bet on the "excited" level.
Fast-forward about 1 week - Tim and I and my sister are downstairs discussing a few items she's selling on-line, and it gets around to the piano again (the same one that led me to finding the grand) and she asks if we'd still like it at the church.
Tim and I are in a small church that struggles to meet budget and the piano that's there I think came with the building.  It's an old, bright sounding (that's not a compliment), difficult to control upright.  I've described it as "a beast" to play.  Weeks earlier I mentioned to Jean that I wish we could purchase hers for the church because it would be a much better instrument than what we have now, but there's no money for it.  Maybe we could store it/use it at the church??
So as the three of us are discussing the piano in our basement, Jean asks if we would still be interested in using it at the church.  It would be a significantly superior piano so I say absolutely – I'd be really interested.  Tim just turns to look at us with this blank expression shaking his head no.  Now I'm confused – it's better, it's small – what's the problem??  With the same blank expression he says, "There's no room."
Clearly the man is confused and talking nonsense.  There's plenty of room; it's smaller than what we have now.  My expression to him probably said something like, "You've got to be kidding?  No room?? Has your medication gone bad?"
Then with this resigned look on his face and a hint of smile he says, "When the Victoria Conservatory of Music sets up their satellite classes in the church, they will be bringing in a grand piano.  We're just finalizing the details, but included in the contract is a grand piano that we can use too.  It will be there as long as the Conservatory is there."
I was completely stunned!  Of course I should have realized that with the Victoria Conservatory of Music would come a high quality instrument – but it never crossed my mind.
Just that day I had been enjoying the beauty of my piano and talking to my Heavenly Father about how much I wished there could be this kind of sound when we were all worshiping Him in church – that He deserved the beauty of sound that comes from a good quality instrument.  I imagine Him with twinkling eyes knowing there was a beautiful instrument coming – and that I would be the one who was surprised yet again!
So here I am, married 24 years to the absolute best husband I could ever imagine, and we are 'given' not one but two beautiful musical instruments to enjoy, play, listen to, worship with!
Do I know that God loves me?? Do I know that the Almighty One is intimately acquainted with the way that I take??  Do I know that the Everlasting Father knows the desires of my heart and not only gives them, but blows them right out of the water??  Do I know that I am safe, secure, and known with my Redeemer, my Good Shepherd, the Beginning and the End, the Ancient of Days??  Without a doubt!
Simply Susan