I, Pastor Tim, (neither Republican nor Democrat) warn you now that if you are either (or both) and cannot laugh at yourself, you should just delete this now.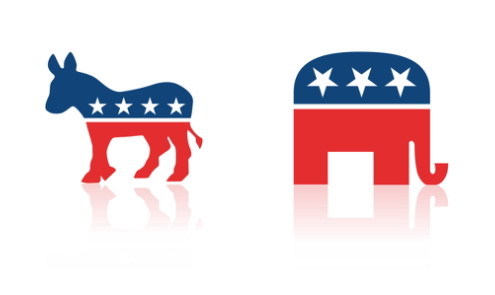 Image used with permission by DragonArtz Designs.
Republicans vs. Democrats at Christmas
Republicans say "Merry Christmas!"
Democrats say "Happy Holidays!"
Republicans help the poor during the holidays by sending $50 to the Salvation Army.
Democrats help the poor by giving $50, one buck at a time, to panhandlers on the street.
Democrats get back at the Republicans on their Christmas list by giving them fruitcakes.
Republicans re-wrap them and send them to in-laws.