Details

Written by

Pastor Tim
Oh look, Chicken Thursday - the last one before Christmas!
Yesterday was the shortest day of the year for us Northern Hemispherical types. It's a fitting reminder that Christmas can be a very dim and dark time for many. If that rings true in your life this year Susan and I pray that the grace and peace of Jesus will flood and guard your heart - regardless of the reason. May God be merciful to all us sinners!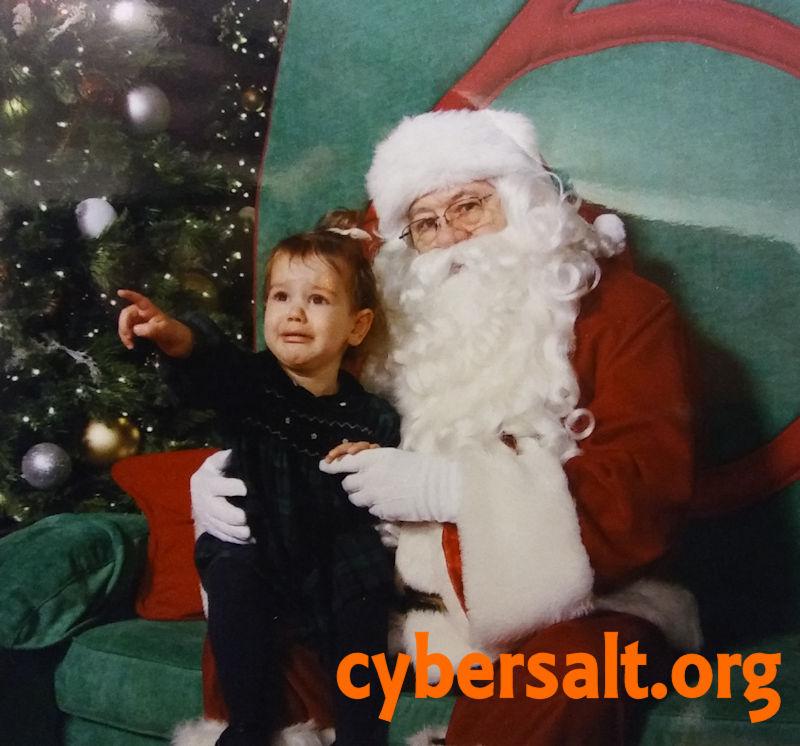 The newest Funny Christmas picture on the Cybersalt site is actually of Grandma Cybersalt's and my granddaughter Eleanor. This is her picture picture with Santa this year. Needless to say, she wanted her mom - or was it something else she saw that was concerning her? You can decide by checking out "Christmas Sniper" at:
www.cybersalt.org/funny-christmas-pictures/christmas-sniper
I normally let you know on Sundays when my sermons have been updated online, but since Christmas is but a few days away and Christmas sermons usually have a shelf life this time of year, you can find all my online Christmas sermons at:
www.westsidefamily.org/christmas
Speaking of "Best Before Christmas" content, here are some other links to Christmas themed material:
Christmas Puns:
http://www.cybersalt.org/tag/1091-christmas-puns
Christmas Jokes:
www.cybersalt.org/entertainment/clean-jokes/christmas-jokes
Christmas Cartoons:
www.cybersalt.org/tag/1090-christmas-cartoons
Christmas Quotes:
www.cybersalt.org/tag/544-christmas-quotes
Christmas Videos:
www.cybersalt.org/tag/1088-christmas-videos
Christmas Devotionals:
www.cybersalt.org/tag/86-christmas-devotionals
Remember, on some of those tag pages you need to click the title to see the whole item.
Enjoy the rest of today's mailing!
~ Pastor Tim