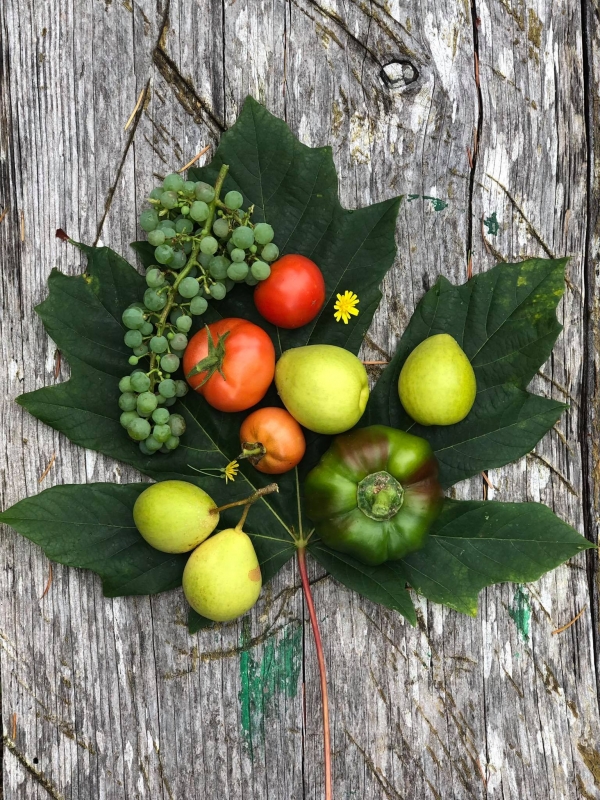 Oh look, Chicken Thursday!
As mentioned last week, Grandma Cybersalt and I helped greet a newcomer family at the airport last Thursday. They are now halfway through their mandatory 2 week COVID quarantine period. The home they are staying at is situated on a rural property with a garden and a number of fruit trees. The picture in today's news is of some of the bounty they discovered and arranged on the most famous leaf of their new home country - the maple leaf!
Today's video share is an especially fitting one for Chicken Thursday. I once had an almost out of control fire while barbecuing some chicken, but even then I didn't manage to get it this black!
Click here to watch the video.
~ Pastor Tim