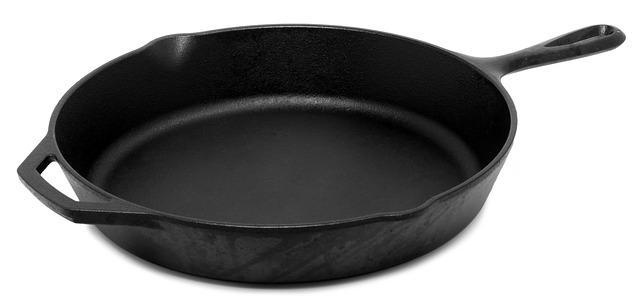 I've learned to seek a message in some simple, homey ways,
And I've found many lessons in the dreariest of days.
So one day in my kitchen, I began to sing a song
About the iron skillet that I've cooked with for so long.
Oh, I've had other vessels of different shapes and brands...
Bowls with copper bottoms, and shiny pots and pans,
But when I need a frying pan, each time I seem to choose
The black cast iron skillet...the one I always use.