Details

Rev. James L. Snyder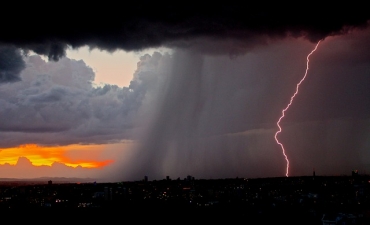 There are times when my bad hearing is a blessing. I'm not sure if I'm not listening or not hearing. It's hard for me to tell.
For example, the other night, right after midnight, the Gracious Mistress of the Parsonage and I were pretty much sound asleep. There was more sound on the other side of the bed than on mine, but that's a different story.
There was this tremendous boom, several flashes of lightning, and the rooftop was bombarded with rain. It sounded like some invasion.