God's Penman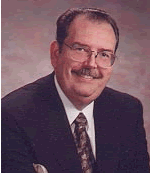 The Reverend James L. Snyder is an award winning author whose writings have appeared in more than eighty periodicals including GUIDEPOSTS. In Pursuit of God: The Life of A. W. Tozer, Snyder?s first book, won the Reader?s Choice Award in 1992 by Christianity Today. Snyder has authored 8 books altogether.

Rev. James L. Snyder has a knack for making fun of daily frustrations and will increase your humor aptitude so you too can discover that life is less stressful when you?re laughing. Through these essays, you will realize that humor and religion belong together and that its OK to keep from taking yourself and others too seriously.
Details

Written by

Rev. James L. Snyder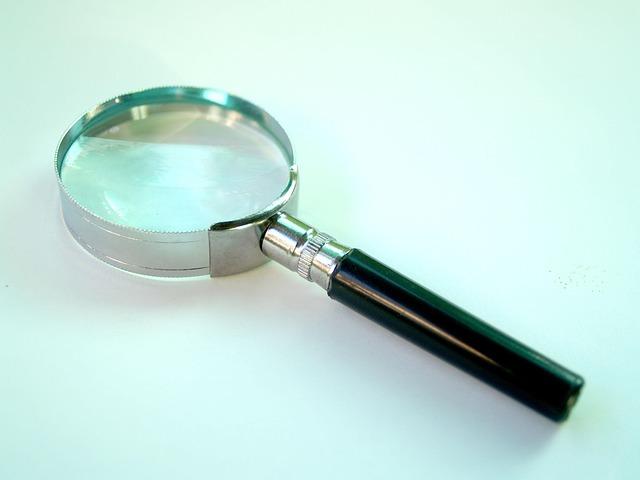 The Gracious Mistress of the Parsonage and me recently celebrated our 48th wedding anniversary. It sure does not seem we have been married that long. I guess, as you get older, according to my grandmother, time goes faster. If that is true, I must be getting older.
We met in September, became engaged in February of the following year and in August of that year we had our "I Do" ceremony.
As a naïve young man, I did not know that that "I Do" meant that for the rest of my life I would "Do." I must say I have tried to keep up to that sacred covenant for all these years.
Details

Written by

Rev. James L. Snyder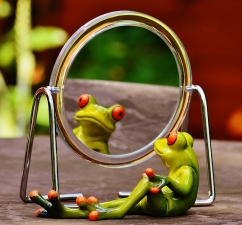 I have never been fascinated by my looks, and I don't think anybody else has either.
Sometimes, however, I have to spend a little more time before the mirror to get prepared for where I am going. I must say, I am not fond of mirrors and I make it as quick as possible.
I do not trust mirrors. When I was a youngster, my family lived very close to Hershey Park in Pennsylvania. One of the major attractions there was the "House of Mirrors." You would walk in and the mirrors would distort what you really looked like.
Details

Written by

Rev. James L. Snyder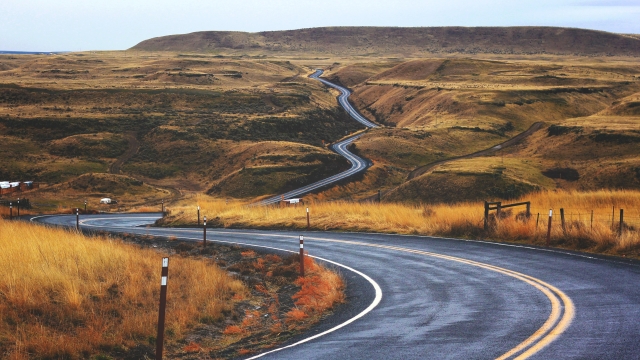 It is not that I do not like to travel; I just don't like to leave home. I am quite comfortable at home where I have everything I need within easy reach.
Sometimes I have to travel to a conference or something, which is rather inconvenient for me. However, as my friend used to say, "That's life."
According to my calculations, I would have to travel 13 hours to get to my destination. I pondered for a long time whether it was worth it or not. Then the Gracious Mistress of the Parsonage said, "Go ahead. You need a break."
Details

Written by

Rev. James L. Snyder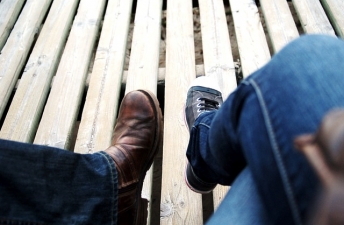 I was having a rather down day recently. You know how it is; you are going along 100 miles an hour and finally you crash. I was experiencing one of those reality crashes.
Reclining in my chair, drinking coffee, I thought of one of my old friends. Oh my, he has been gone for almost 5 years now. How time flies by so quickly!
You know you have friends and then you have those who are really friends. He was without a doubt one of the latter. In fact, I do not have any friend that quite equals him as a friend.
Details

Written by

Rev. James L. Snyder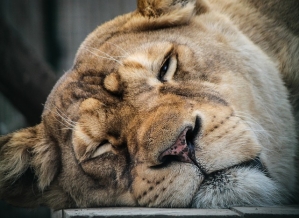 I do not consider myself lazy. I think of myself as an Energy Conservative. I am saving my energy for sometime down the road when I may need it, and who knows when.
This, however, is not the opinion of the Gracious Mistress of the Parsonage. If there is a lazy bone in her, it has sprouted wings and flown away a long time ago. She works hard, which I do not mind, except she expects me to keep up with her.
I enjoy slouching around, busily engaged in doing nothing. I have become an expert in this, which has become more than a hobby with me.