God's Penman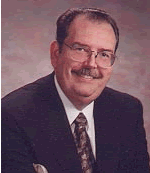 The Reverend James L. Snyder is an award winning author whose writings have appeared in more than eighty periodicals including GUIDEPOSTS. In Pursuit of God: The Life of A. W. Tozer, Snyder?s first book, won the Reader?s Choice Award in 1992 by Christianity Today. Snyder has authored 8 books altogether.

Rev. James L. Snyder has a knack for making fun of daily frustrations and will increase your humor aptitude so you too can discover that life is less stressful when you?re laughing. Through these essays, you will realize that humor and religion belong together and that its OK to keep from taking yourself and others too seriously.
Details

Written by

Rev. James L. Snyder
All day long, I've had this burning question in my mind. One of those questions you just cannot shake and as the day progressed, it loomed larger and larger until I had to address it. Personally, I would like to have addressed it, put a stamp on it and send it to Timbuktu. I just do not know the ZIP code.
It all began first thing in the morning. Some days try to trick you into thinking it's going to be a good day by starting the day off perfect. Such was not the case with this day.
Details

Written by

Rev. James L. Snyder
One of the passions that I really do not have is going to yard sales. The Gracious Mistress of the Parsonage is another story.
It is my sincere belief that yard sales were created with her in mind. There is not a yard sale within a 150-mile radius she does not know about. If she does not know about a yard sale, it probably is not a legitimate yard sale.
Long ago I have come to the point that I will not go anywhere with my wife on a Saturday morning. That is usually when most of the yard sales are and she has several times tricked me into going with her.
Details

Written by

Rev. James L. Snyder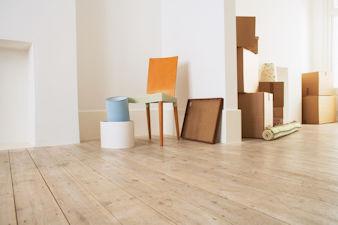 Have you ever had the feeling that any good deed you try is counteracted by a good swift kick in the pants? I may be exaggerating here, but not by much.
I recently grabbed a quick lunch at a local hamburger restaurant. I don't like eating at fast food restaurants but, occasionally, I don't have much choice. Then, once in the restaurant the menu doesn't give me much choice, either.
I ordered my lunch and settled at a corner table. About halfway through my lunch an older couple took the table next to me. Being a "people watcher,' which is a fancy way of saying, "I'm nosy," I watched this couple out of the corner of my eye.
Details

Written by

Rev. James L. Snyder
"Well," the Gracious Mistress of the Parsonage sighed rather deeply, "now that the hurricane is over I guess we can all get back to normal." When she said "normal," she looked at me and gave me one of "those looks."
I am very much confused when it comes to this idea of normal. What in the world is normal?
Often when we go out somewhere she says, "Please try to act normal tonight."
For me, normal is just the way I act. Furthermore, I am not acting.
Details

Written by

Rev. James L. Snyder
It was in the 60s when Simon and Garfunkel recorded their famous song, "The Sounds of Silence."
I must confess that I do enjoy what I know of as "The Sounds of Silence." Nothing is more relaxing than sitting back with a cup of coffee and enjoying the silence as it whistled by. This has become a rather infrequent period for me.
I love the silence and I enjoy the peace and quiet it brings.
The problem is, silence can be taken too far.