Quotes
Our collection of inspiring quotes.
Details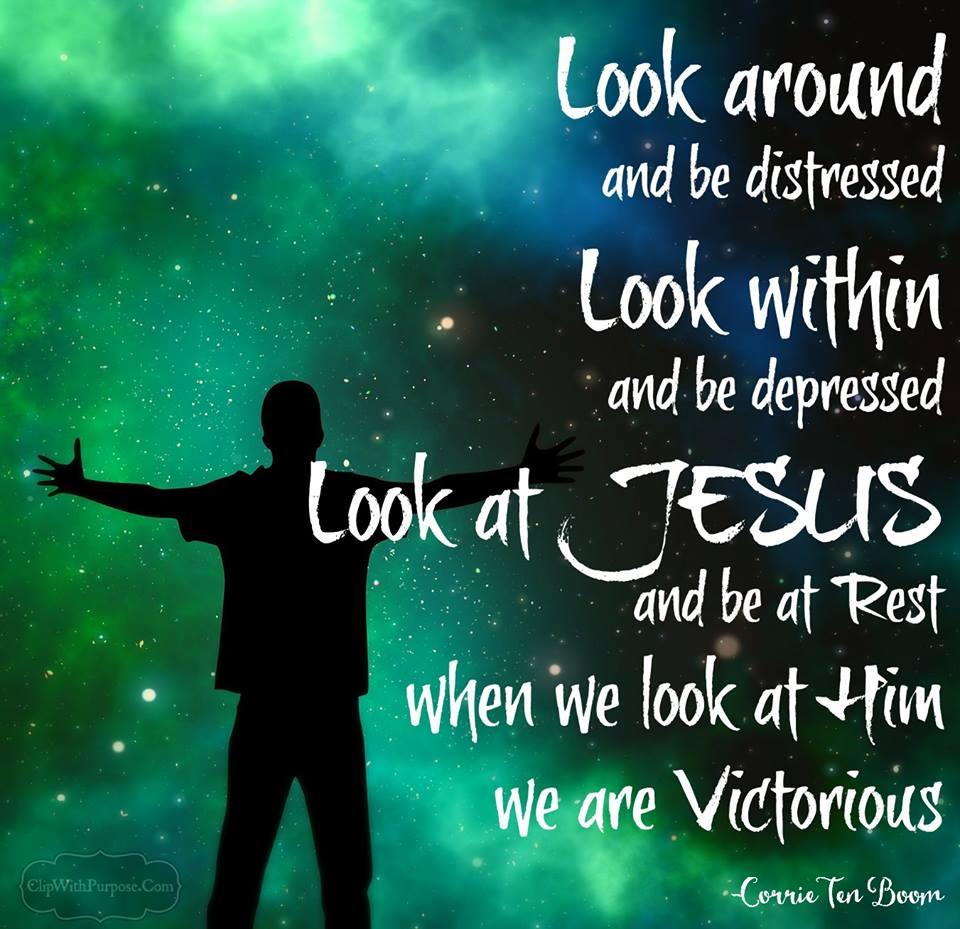 "Look around and be distressed, look within and be depressed, look at Jesus and be at rest. When we look at Him we are victorious."
- Corrie Ten Boom
Details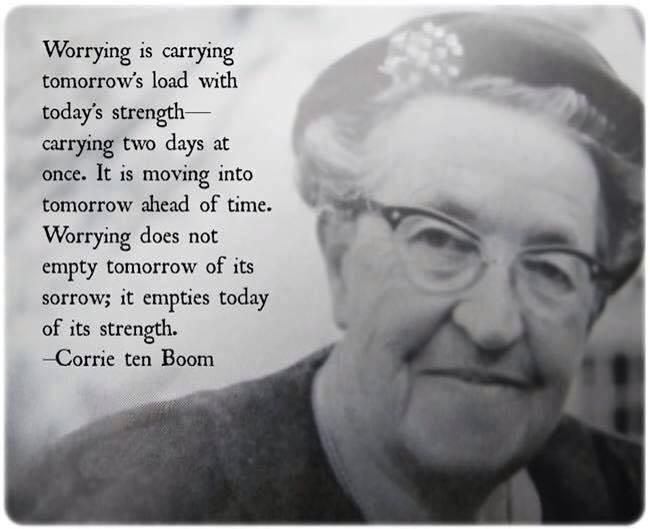 "Worrying is carrying tomorrow's load with today's strength - carrying two days at once. It is moving into tomorrow ahead of time. Worrying does not empty tomorrow of its sorrow; it empties today of its strength."
- Corrie ten Boom
Details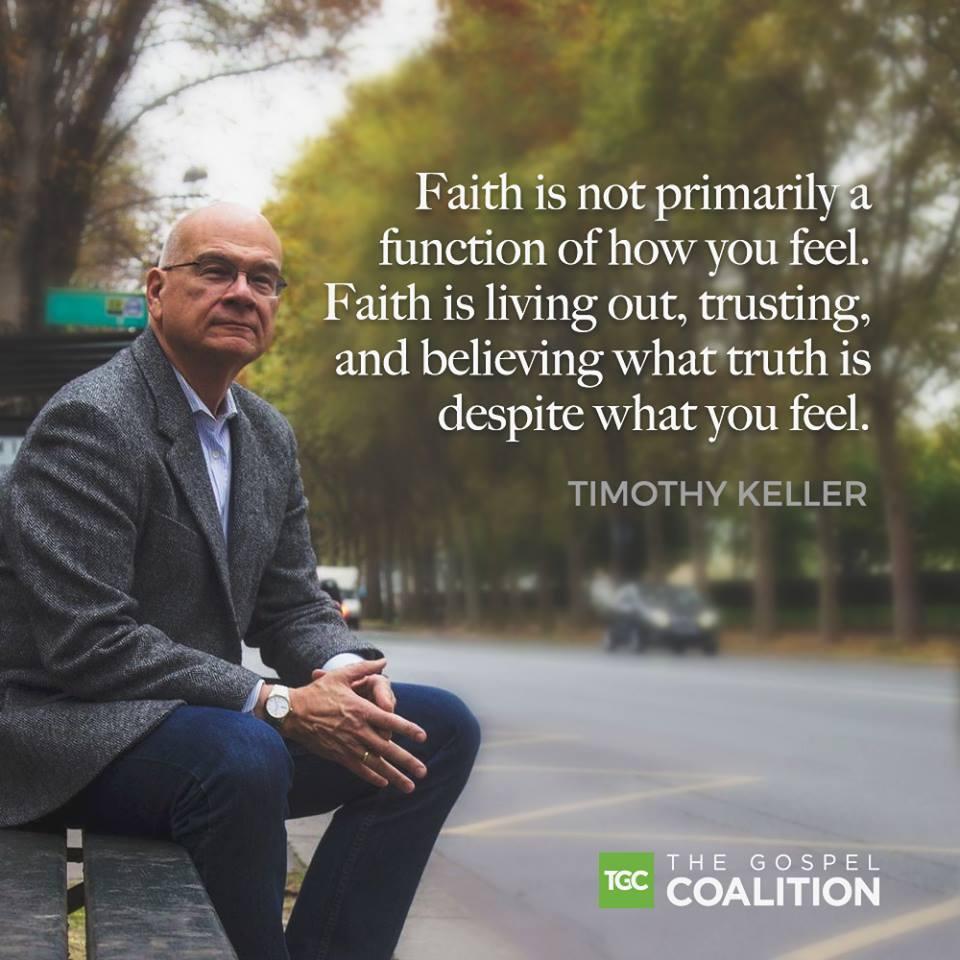 "Faith is not primarily a function of how you feel. Faith is living out, trusting, and believing what truth is despite what you feel."
- Timothy Keller
Details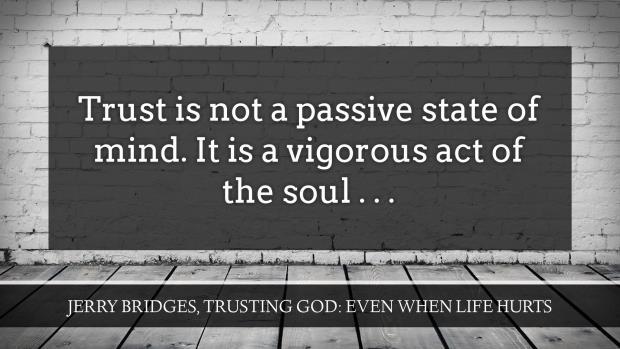 "Trust is not a passive state of mind. It is a vigorous act of the soul ..."
- Jerry Bridges
Details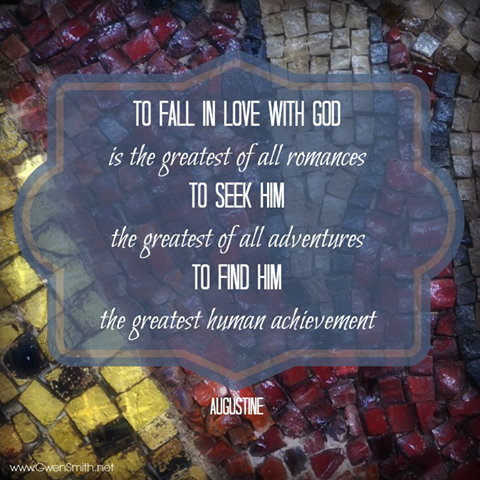 "To fall in love with God is the greatest of all romances,
to seek Him, the greatest of all adventures,
to find him, the greatest human achievement."
- Augustine
Details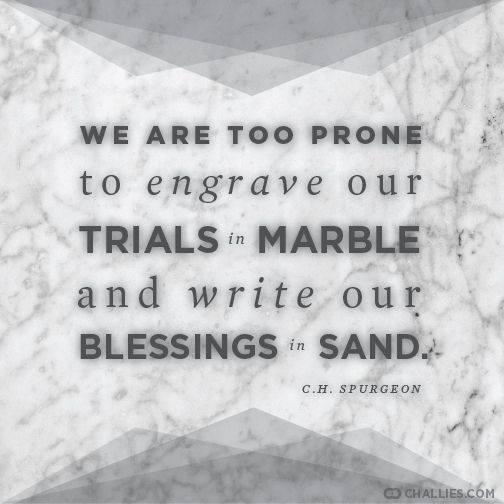 "We are too prone to engrave our trials in marble and write our blessings in sand."
- C.H. Spurgeon
Details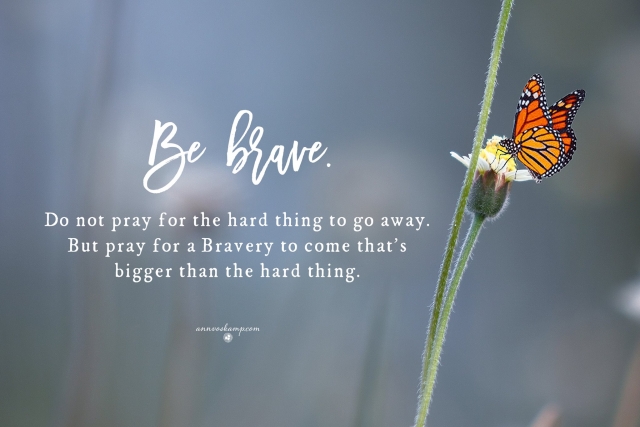 "Be brave. Do not pray for the hard thing to go away. But pray for a Bravery to come that's bigger than the hard thing."
- Ann Voskamp
Details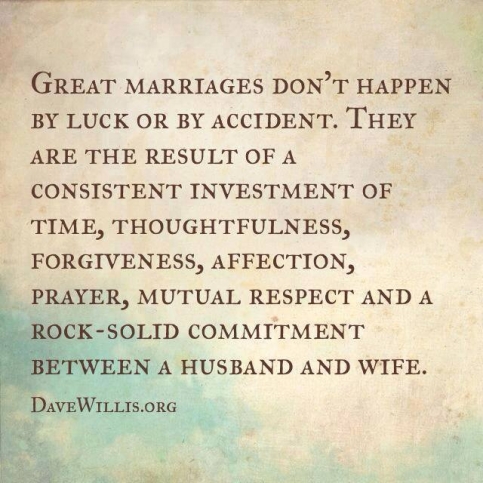 "Great marriages don't happen by luck or by accident. They are the result of a consistent investment of time, thoughtfulness, forgiveness, affection, prayer, mutual respect and a rock-solid commitment between a husband and wife."
- Dave Willis