Totally Tim
Tim Davis is a pastor at Westside Bible Church in Victoria, British Columbia, Canada. His internet past-time is the backbone of the Cybersalt sites.
Details

Written by

Pastor Tim
Google's reCAPTCHA service will help protect your Joomla site from spam and abuse - especially from false Joomla user accounts being created by spambots. A Joomla site with reCAPTCHA installed on it has much greater protection against bots that make fake form submissions.
This tutorial shows how to add this free service to your Joomla site.
Details

Written by

Pastor Tim
Joomla's Vulnerable Extensions List (VEL) is a helpful tool to assist you in keeping your Joomla site secure from hackers. It can even help you if your Joomla site has been hacked and you are wondering which hacked Joomla template or hacked Joomla extension is the problem.
The following video tutorial focuses on a few of the key features of the VEL - including where to subscribe to get e-mail updates as soon as a new vulnerable Joomla extension is discovered.
Details

Written by

Pastor Tim
Modifying the Joomla template on your site is fairly simple if you are using a template from RocketTheme.com (they have a few free ones for use as well.) This tutorial will show you how to easily change the CSS tags on your Gantry 5 RocketTheme Joomla Template.
Read more: How to Edit the CSS Styles on Gantry 5 RocketTheme Templates
Details

Written by

Pastor Tim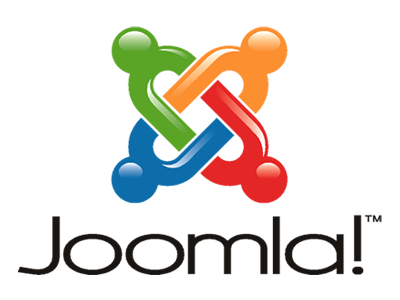 Joomla 3.5.0 is slated for release on Wednesday, March 16.
As with all major version releases of Joomla, Cybersalt is going to do some testing on some of our own live sites before upgrading clients' sites. This version of Joomla has been tested through many beta releases and a release candidate, but there is always the chance some glitch is discovered after large numbers of everyday users actually employ it to their sites and we'd rather dent our sites than yours. Of course, once we are confident
We're very excited about the release this release. One of the things we are most excited about is that Joomla 3.5 is going to be PHP 7 compatible. Some Joomla 3.5 beta sites have already tested 30%-50% faster!
To celebrate, from now until the end of March we're offering 25% off all new web hosting accounts created on www.cybersalthosting.com. Whether you are making a new site or moving an existing one use the coupon "joomla35" and take your Joomla site to a new level of web hosting!
Subcategories
The Cybersalt Site runs on the opensource software, Joomla!
This area features articles on Cybersalt's Joomla! journey.
The Cybersalt Shaker features devotionals and commentary written by Pastor Tim.