Pastor Tim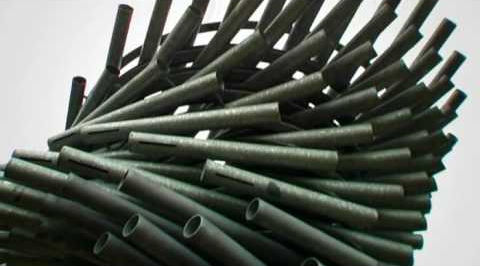 Sunday greetings everyone!
"Shout out" to Cybersaltine, April H. who sent me an email after last week's digest.
She gave me a good laugh when she shared that it took a while for her to realize that Grandma Cybersalt is actually my wife and not my grandma. Of course, that means I am Grandpa Cybersalt, which I must admit has a very much less quaint ring to it in my head.
April also caught a mistake I made in the Cybersalt news last Sunday. I used "new" instead of "knew" in one of the sentences. She kindly wondered if I was making a play on words. All I can say is, "Kno, April, that was just a typo."
BTW, April was the only person to report that typo so either some of you regular grammarian Cybersalts are beginning to loose your edge, or else you've become so familiar with the frequent droning of my errors you've given up.
Speaking of droning, today's video share is of a singing, ringing tree. It's a piece of musical art which rightfully deserves to be in the middle of nowhere. In all the years I pastored local churches, I don't think I have felt more sorry for sheep having to listen to something!
Click here to watch the video.
Enjoy the rest of today's mailing!
~ Pastor Tim