Moving With God
This is Alyssa Sampson's blog. She is Pastor Tim's daughter.
Details

Written by

Alyssa Davis
It is Thanksgiving weekend here in Canada. I woke up this morning with the same anticipation I feel about Christmas: one more sleep until our big family meal! But it is not just the calendar that has me thinking about gratitude – I have been a little bit haunted by the topic for the last month or so, ever since the blessing for a meal...
Details

Written by

Alyssa Davis
Over the last week I really enjoyed two separate blog posts that relate to raising boys who don't fit 100% in the box of what our culture expects from boys. Although really, does anyone fit 100% in any cultural box? I wanted to share them both because I have enjoyed the food for thought and have the luxury of being not in the phase of...
Details

Written by

Alyssa Davis
I have shared in the past some of my thoughts on prostitution, but it is a difficult topic because the sex trade comes tangled with so many issues. A friend shared this documentary on facebook, and I believe it is worth the 45 minutes to watch in its entirety. Focused on the sex trade in Windsor, Ontario, the film includes interviews with street...
Details

Written by

Alyssa Davis
If you remember my first experiment with Project 333, I have been living with that wardrobe for over 3 months. and to be honest it gradually grew by a few items over the summer. However, it also gave me the willpower to resist buying more than a few sundresses because I was so aware of the pretty dresses I already owned and didn't wear very...
Details

Written by

Alyssa Davis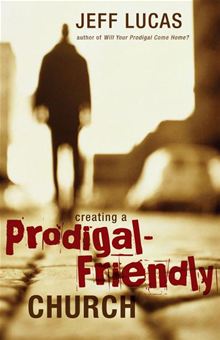 A few weeks ago I found this book on our bookshelf and decided to give it a read. Am I ever glad that I did! Jeff Lucas has created a great guide-book for Christians and churches who want to live out God's grace for lost people. Following the illustration of a piece of music, and writing through the lens of the parable of the prodigal son,...