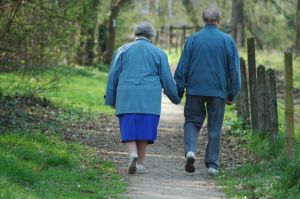 I am not one to stay up New Year's Eve to watch some celebrity drop the ball at Times Square at midnight. All year long I have to put up with people dropping the ball so I'm not going to make a special effort to watch somebody drop another ball.
As for the Gracious Mistress of the Parsonage and myself we stayed home New Year's Eve and enjoyed our own society. It's always good to have nothing to do and knowing that nobody will stop by and nobody's going to call us on the phone. A night with the cell phones quiet is like a night in the forest. Everybody is out celebrating the end of the old year.
I think everybody has the right to celebrate in his or her own way.
One thing struck both of us as we were reclining and drinking some apple cider tea. Believe me, it's a rare occasion when the same thought invades both of our thinking space at the same time. She seems to always know what I'm thinking and I never seem to be thinking.
She looked at me and said, "Do you know what I've been thinking?"
Being a husband for as many moons as I have been, I know a trick question when I hear it. Since this is the last night of the old year, how do I know she's not using it to get in one more trick question?
But, it's the last evening of the old year and so I threw caution to the wind (which actually hit the wall) and walked into her question.
"No, what have you been thinking?"
"I've just been thinking about how fast time flies." And then she seemed to stare into space.
She had a good point there. I'm not sure which airline time travels on but it sure does go fast.
While I was musing, which isn't really that amusing, she then let her thoughts flow.
"Everything new seems to get old too soon. Just as soon as you get something new, in no time it becomes old."
I suspect she was thinking of me when she used the word "old." I didn't say it, but I wanted to say, "Old is better than dead." Sometimes it's best to keep your mouth shut especially when I'm with my wife.
I don't say this too often, but she had a great point there. It's like when you buy a brand-new automobile at the auto dealer. It's new when you sign the contract, it's new when you step into the car and smell the freshness, but as soon as you drive it off the lot it's an old car.
We then started to talk about all the happenings during the past year. Many things happen, some bad, some good. Then, for whatever reason, my wife brought out our old family photo album. Whatever possessed her to do that I'll never know nor will I ask.
We began looking at some of the old pictures, but those old pictures were new when they were taken.
When we came to our wedding pictures, I was a little shocked. I didn't know anybody could look that young. There we were, a beautiful young bride and a somewhat handsome young groom. The only thing we had in common at the time was, we were both young.
Looking at those old pictures, particularly of myself, it hardly seems possible that this old geezer staring back at me in the mirror each morning is the same young man in those pictures. Whatever happened to that young man?
Then we went through the arrival of children and then grandchildren. They were so young when they were born! Look at them now.
As my wife closed the photo album, she asked a very simple question. "I wonder what's going to happen this New Year?" That sure opens up Pandora's Box.
That's an excellent question to ponder and only time will tell. Next year at this time we will know the answer to that question.
One thought did come to me, but I sure didn't want to tell her. Certain things a person needs to find out for herself. The only thing I'm sure of for this coming New Year is it I'm going to get a little bit older, whatever that means. I hope it doesn't mean I get grouchier or anything like that. Of course, I'm probably as grouchy as I'll ever get or anybody could get. Grouchy gets old real fast. Trust me.
For a few moments, we sat in quiet, musing our own thoughts and if she was on the same wavelength as me, she was thinking about how fast our time has gone. You don't get a second chance to do many things in this life.
I'm not one for making New Year's resolutions, but if I were, I think one New Year's resolution I would make would be, make sure I take advantage of the time and people I have when I have them. Appreciate each day and each person because it may be the last time.
I think David might've had some thoughts along this line. "I have been young, and now am old; yet have I not seen the righteous forsaken, nor his seed begging bread" (Psalm 37:25).
I can't be young again but I can enjoy what God has put in front of me today.
Rev. James L. Snyder is pastor of the Family of God Fellowship, PO Box 831313, Ocala, FL 34483. He lives with his wife, Martha, in Silver Springs Shores. Call him at 1-866-552-2543 or e-mail This email address is being protected from spambots. You need JavaScript enabled to view it. or website www.jamessnyderministries.com.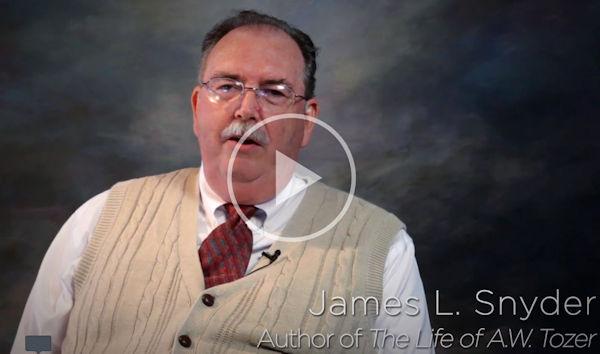 Dr. James L. Snyder, is pastor of the Family of God Fellowship, 1471 Pine Road, Ocala, FL 34472. He lives with his wife in Silver Springs Shores. James is an award winning author whose books are available at https://amzn.to/2SMOjwO.
Call him at 352-687-4240 or e-mail This email address is being protected from spambots. You need JavaScript enabled to view it.. The church web site is www.whatafellowship.com.
Hello everyone!