I am not one easily rattled. When I am rattled, look out for anything can happen.
For the most part, I try to stay calm, cool and collected. Then there are times when I have had enough and I am not going to take it anymore.
When I am rattled about something, it is not small or insignificant. I can swat pesky little bugs all of my life and never get rattled by a bug.
Lately, some things have been developing "in my world," that has me more than a little concern. In fact, it is bordering on the territory of being rattled. Something needs to be done because if I am rattled in this area, look out!
I am not sure, if I am just now noticing it or if it has been here for a while. When I got my cell phone, I was under the impression the only people who would have my cell phone number would be those I gave it to. I am not one to give out my cell phone number to just anybody. If you have my cell phone number, you are in a high-level category of BFFs.
I believe sincerely that the devil has hacked into my cell phone, collected my cell phone number and is selling my number to the most despicable people he owns.
Lately, I have been getting political calls. People trying to interview me concerning the up coming election. They want me to contribute to political polls being evaluated. They want my opinion and they have a whole slew of questions they are going to be asking me.
I know they do not want my opinion because all of these calls are what is called Robo calls. In other words, is not an actual person asking these questions, but rather a machine. If you think for one moment that I am going to carry on a conversation with some machine, you do not have all your wires connected.
How they get my cell phone number, is beyond me. It probably is their close connection with the devil himself.
I have also been getting calls from some company that feels I am in some sort of pain. They call and say I requested on their website this pain solution. Now, what they want to know is it my back pain, or elbow pain, or a knee pain?
I have been so fed up with these calls that I finally said, "I do have a pain in the neck." To which, I got an excited reply as to how they could help my pain in the neck.
You know what's coming. I told them that the pain in my neck was them calling me and if they want to help this pain in the neck go away to stop calling me, for Pete's sake.
I just about had it with this. The question I wrestle with is, should I lie to these people calling me?
For instance. Somebody called me last week telling me they noticed a certain virus on my computer and if I would allow them access to my computer they could fix my computer. Talk about a pain in the neck!
This was about the 15th time this company called me offering to fix my computer. So, I thought if they are going to waste my time by calling me, maybe I should waste their time by trying to get them to fix my computer.
"Oh yes," I said as excited as I could sound, "please fix my computer for me."
Now they wanted me to turn my computer on and so forth and so on. I must confess that at the time I wasn't on my computer I was on my cell phone.
They gave me instructions and I obeyed them, or at least I told him I was obeying him.
"All right," I said, "My computer is on what I do next?" I will confess to you if you promise not to tell anybody, but I did not have my computer on.
Then they gave me instructions that I was to go to a certain website.
"Okay," I said, "I'm there, what do I do now?"
They gave me a password I was supposed to use to get access to them so they could get access to my computer.
"Have you done it yet?"
"Yes, I punched it in and what I do next?"
"Something's wrong," the person at the other end of the phone said. "You must not have put in the right password. Let me give it to you again."
He gave it to me again, which in turn I gave it back to him, again.
This went on for about 20 minutes and the person on the other end of my cell phone was getting very frustrated and borderline anger. I, on the other end of the cell phone, could hardly control my laughter.
By the time he hung up, he was very frustrated and could not understand why it was not working.
After this person hung up on me and I quit laughing, I thought of what David said. "Give them according to their deeds, and according to the wickedness of their endeavours: give them after the work of their hands; render to them their desert" (Psalms 28:4).
Sometimes giving back what you get can bring you to a certain level of joy you did not have before.
Dr. James L. Snyder is pastor of the Family of God Fellowship, Ocala, FL 34483, where he lives with the Gracious Mistress of the Parsonage. Telephone 1-866-552-2543, e-mail This email address is being protected from spambots. You need JavaScript enabled to view it.. Website is www.jamessnyderministries.com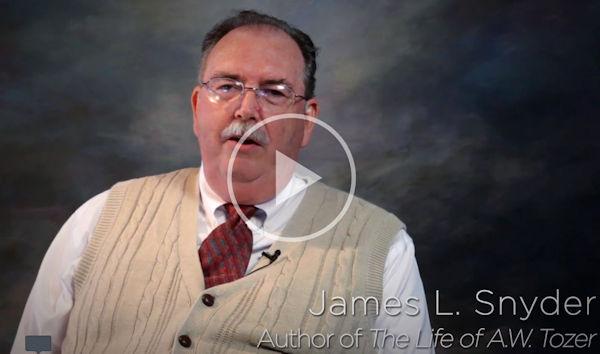 Dr. James L. Snyder, is pastor of the Family of God Fellowship, 1471 Pine Road, Ocala, FL 34472. He lives with his wife in Silver Springs Shores. James is an award winning author whose books are available at https://amzn.to/2SMOjwO.
Call him at 352-687-4240 or e-mail This email address is being protected from spambots. You need JavaScript enabled to view it.. The church web site is www.whatafellowship.com.
Hello everyone!