There is no greater place for personal reflection than before a fireplace with a cheery fire. Since our parsonage does not have a fireplace, the Mistress of the Parsonage has improvised.
She purchased, just for occasions like this, one of those freestanding fireplaces that, instead of burning wood, burn alcohol. There is no wood to cut or ashes to haul, which makes for a pretty good deal.
There is no smoke or fumes or the soothing smell of wood burning.
Again comes the improvisation. All around the fireplace are scented candles.
For some reason she believes this gives the room a romantic flair. Who am I to argue with the Missus?
Candles show the real difference between men and women.
Women look upon flickering candlelight as romantic, whereas men view it as a wee bit spooky - and for good reason. It is under the cover of candlelight that many things, including marriage, are proposed.
Romantic or spooky - it is all in the eyes of the beholder. But this is a special week.
Thirty-three years ago last Saturday my wife and I became engaged. (I could never say no to a pretty girl.) I don't remember much about our engagement or what events led up to it.
To the best of my recollection, it was our first Valentine's Day together and she said, I thought in passing, "Wouldn't it be nice to get married?"
Not being wise in "woman-lore" at the time, I said a careless, "Yea." Before I knew it, we were engaged.
I have since discovered engagements and weddings are the exclusive realm of women and their mothers. The man's job is to smile, nod at the right place, and never fear; the man will always be told when to do either one.
February 14, 1971, I found myself engaged, and several months later, married.
In light of the fact that more than 50 percent of all marriages end in divorce, a 33-year marriage (come this August) is a good record. In fact, it is such a good record we will make it a CD and continue playing it for another 33 years.
This week we elected (I was out-voted with no recount) to celebrate Cupid's Day around our fireplace.
Looking back over our 33 years of marital bliss, the surprising thing is just how much my wife has been able to accomplish through the years, single-handedly. Then, from out of nowhere (who knows where these thoughts come from), a terrible thought seized my heart.
What if my wife - and I know this sounds crazy - were twins? After all, she comes from a large family that has only guessed at how many children there are.
Who is to say that among all the confusion they actually missed the fact that my wife had a twin? Stranger things have happened.
As we sat around the parsonage fireplace, I pondered this. Being the wise person I am, I kept my thoughts to myself.
However, the more I thought about this the more it made sense to me. It just might explain some things that have always puzzled me.
It might explain, for example, how she has been able to do so much. It is hard for me to believe one person could do as much as she has through the years.
She has been a wife, a mother, a pastor's wife, a secretary, a teacher and a grandmother. In addition, she does all this proficiently.
It might explain why she insists I take a nap in the afternoon. They are working in shifts and my naptime is the shift change. Of course, it all makes sense to me.
If only I could stay awake one afternoon, I just might catch them in the act. This might explain why she refused a tattoo.
Last year for example, in St. Augustine, we walked past a tattoo parlor and I suggested it might be fun to go in and get matching tattoos. I was only jesting, but she acted as if I suggested some suicide pact and lectured me on the evils of tattooing for the rest of the afternoon.
I didn't think too much of it then, but now - I wonder. Why was she so adamant about not getting a tattoo? It's all beginning to make sense to me now.
It also might explain why her normal hazel-grey eyes are sometimes blue, or are they green?
At times like this, I chide myself for not being more observant and notice the little things in life like the color of her eyes. This might also explain those monthly mood swings.
One day she's fine, the next day it's an altogether different ballgame and I don't know what the rules are. It is not a mood swing at all; it is two different women.
If only I knew for sure, I could deal with the situation. Not knowing is driving me bananas.
In my brown bag reveille, one thought settled in my mind; many things in life I just do not understand.
Sometimes I get a little down not knowing something. Perhaps my hero, the Apostle Paul, understood this. Maybe, even he did not really comprehend many things.
It is not what we don't know that is so important, it is what we do know.
Paul stated it this way, "And we know that all things work together for good to them that love God, to them who are the called according to his purpose." (Romans 8:28 KJV.)
Happy Valentine's Day to my wife, who is "one in a million," or is it two?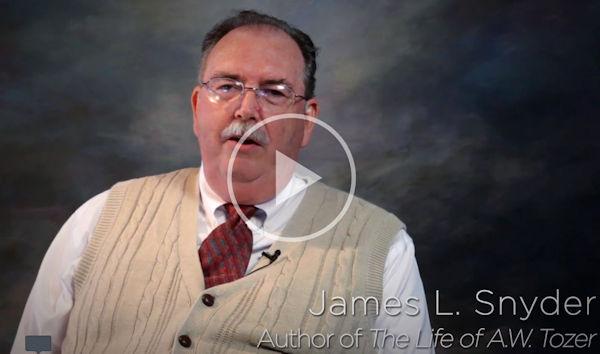 Dr. James L. Snyder, is pastor of the Family of God Fellowship, 1471 Pine Road, Ocala, FL 34472. He lives with his wife in Silver Springs Shores. James is an award winning author whose books are available at https://amzn.to/2SMOjwO.
Call him at 352-687-4240 or e-mail This email address is being protected from spambots. You need JavaScript enabled to view it.. The church web site is www.whatafellowship.com.
Hello everyone!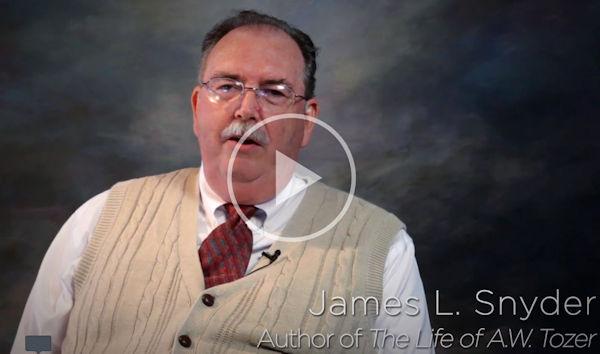 Dr. James L. Snyder, is pastor of the Family of God Fellowship, 1471 Pine Road, Ocala, FL 34472. He lives with his wife in Silver Springs Shores. James is an award winning author whose books are available at https://amzn.to/2SMOjwO.
Call him at 352-687-4240 or e-mail This email address is being protected from spambots. You need JavaScript enabled to view it.. The church web site is www.whatafellowship.com.
Hello everyone!