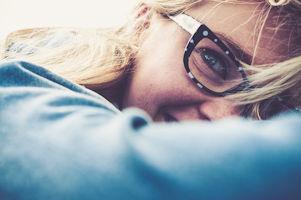 I believe my young daughter wants a pair of glasses. I don't know why she does. Perhaps glasses are now "cool" to have in school? But though she sees just fine, she still says she needs glasses.
I took her to the eye doctor just to check it out though. She was asked to read the bottom row of letters on the eye chart.
She said, "All right, I can see the 'O' and the 'P' and the 'T,' but not the 'N' and the 'Z.'"