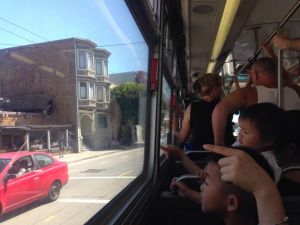 A young mother was riding the bus with her four year old boy when he suddenly blurted out so that everyone in the bus could hear, "Look mom, see that man's nose, it looks soooo funny!"
The mother was quite embarrassed and scolded her son. Then she whispered to him that if there was something he wanted to say about someone then he had to wait until they got home or at least where nobody could hear them, so that nobody would be sad.
A moment later the boy blurted out in the same loud voice, "Look mom, we've got to talk about that big fat lady when we get home!"