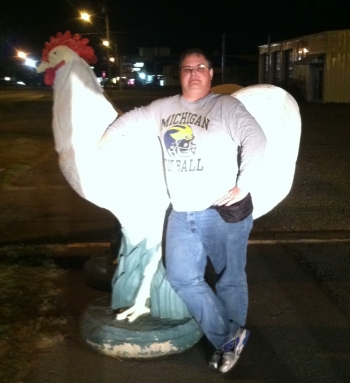 Oh look, Chicken Thursday!
Thanks to Richard T. for today's chicken picture. It was obviously taken before the days of social distancing - step back from the chicken, Richard!!!
The pandemic has made life harder for all, including those for whom life was already extremely hard. Last week we were contacted by a refugee who can no longer even work illegally in the country he has fled to because it is now on lock-down for weeks. He is actually a refugee we have been able to find a church who is trying to sponsor him to be resettled, but that process is going to be delayed even longer because interviews are on hold too. Thanks to your support through the Body of Christ Connection, we were able to help him in this desperate time.
www.cybersalt.org/body-of-christ-connection/tips-for-the-free
Wash your hands, keep safe and enjoy the rest of today's mailing!
~ Pastor Tim