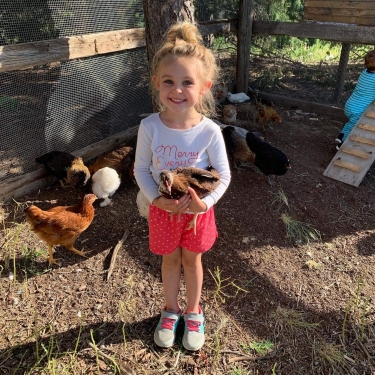 Oh look, Chicken Thursday!
Ask and you shall receive! A big thank-you to Cybersaltine G. Winter who came through with a Christmas Chicken picture starring her granddaughter. She also sent a picture 18 months ago, also starring her granddaughter. BTW, if it is a cold winter where you are it is her husband's fault!
Remember, if you have any original Christmas Chicken pictures (live ones only please) send it to This email address is being protected from spambots. You need JavaScript enabled to view it. and I will use them right away.
There is a new Christmas themed Funny Cat Picture on the Cybersalt site. You can check out "Bye Bye Ornament" at:
www.cybersalt.org/funny-cat-pictures/bye-bye-ornament
Enjoy the rest of today's mailing!
~ Pastor Tim