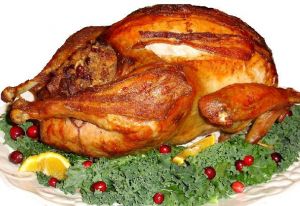 Thanksgiving is my kind of holiday. Apart from the "thanks" part, the primary purpose of this celebration is eating. That is the one thing I do quite well.
Thanksgiving is the beginning of a feasting frenzy that would make Richard Simmons sweat to the goodies. Any thoughts of dieting at this time of the year are merely blowing in the wind. Hopefully, not in my direction.
Our Pilgrim Fathers came up with the idea of a Thanksgiving feast. The Pilgrim Mothers were too busy doing the wash and caring for the children to think of any more work.
The Pilgrim Fathers were sitting around waiting for someone to invent television so they could all watch a football game when someone had an idea. Most ideas are born in the midst of great boredom. That is why so many of them are...well...stupid.
"There's nothing to do," one bored Pilgrim Father said. "Let's get together and have a feast." Because nothing else was happening, the other Pilgrim Fathers got excited about this idea. The Pilgrim Mothers, however, had some different thoughts about this crazy feast idea.
After all, they would have to do all the work and Oprah Winfrey had not been born yet to lead them in a chorus of whining and complaining and getting in touch with their real feelings.
The Pilgrim Mothers wanted a Tupperware party, but since it was not yet a two-party system, they could only do one party. The Pilgrim Fathers won this one.
However, like the good Puritan wives they were, they humored their husbands and began preparations for the first Thanksgiving feast. Because this was the first Thanksgiving, it was a simple affair compared with the ones to follow.
At the first one nobody said, "We've always done it this way." Because it was never done before. However, the second Thanksgiving was beset with this sort of thing. A tradition, someone wisely pointed out, is something done at least once.
What the Pilgrim Mothers did not count on was company for dinner. After all, they were thousands of miles from their nearest relatives with a big pond between them. They assumed, and rightly so, that they were safe from the intrusion of company on what would be the heaviest workday for the kitchen crew.
Have you ever noticed that when you are planning a feast of some kind, relatives who never bother you the rest of the year (something to be thankful for) seem to gravitate to your gravy bowl?
There is nothing like unexpected company to put pizzazz in a Thanksgiving celebration. Who wants pizza for Thanksgiving when there is so much turkey?
Imagine the Pilgrim Mother's surprise when the Pilgrim Fathers told them (probably on Thanksgiving morning) that they had invited guests for the feast. I can imagine some ears were stinging that first Thanksgiving Day. The Pilgrim Fathers braved through the stinging rebukes from their wives...for months.
Perhaps the biggest anomaly of Thanksgiving is the mountain of leftovers the next day and for weeks to follow. No matter how much turkey is gobbled up or how many people are around that Thanksgiving table, the leftovers are enormous.
There is more turkey on Friday than on Thanksgiving.
I cannot prove this, but I highly suspect the turkeys we have today keep growing even after we cook them. Maybe when placed in a cold refrigerator over night, they expand.
I really do not know what takes place, but something happens to that turkey when left overnight in a refrigerator. The big challenge is how to prepare leftover turkey so it does not look or taste like turkey.
Thanksgiving is a marvelous time for family and friends to get together to celebrate the goodness of the Lord. Each family has its own special tradition that seems to bring it together. This year, especially, we have good reason to be thankful.
For some it starts with a Thanksgiving Eve service. Gathering as a congregation to express to God thanks for another year of bounty and blessing is important for Christians.
Personally, I like a Thanksgiving eve service over a Thanksgiving morning service. In the evening service, you do not have to rush through the celebration to get home in time for the big feast. Giving thanks to God should be a leisurely thing, not something rushed through while thinking of something else.
At Thanksgiving, we should bring a bouquet of blessing that fills the room with a sweet fragrance of praise that lingers all year long.
Some of the best and most fragrant bouquets are the small ones. Remembering the big blessings is easy. The smaller blessings are much harder to keep in mind. Some of them we even take for granted.
This Thanksgiving I am going to make a point to look over some blessing I have been overlooking. It is those small blessings that truly sustain us throughout the year.
The Bible reminds us why we are to give thanks, not only at Thanksgiving time, but all year long. "But thanks be to God, which giveth us the victory through our Lord Jesus Christ. Therefore, my beloved brethren, be ye stedfast, unmoveable, always abounding in the work of the Lord, forasmuch as ye know that your labour is not in vain in the Lord" (1 Corinthians 15:57-58 KJV).
There is so much to thank God for; one day is not near enough. Let us thank God every day for His goodness. Even for leftover blessings.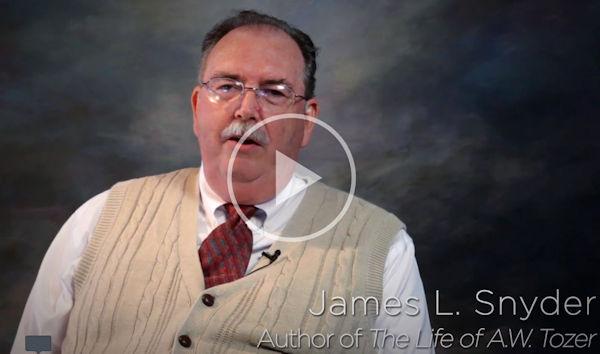 Dr. James L. Snyder, is pastor of the Family of God Fellowship, 1471 Pine Road, Ocala, FL 34472. He lives with his wife in Silver Springs Shores. James is an award winning author whose books are available at https://amzn.to/2SMOjwO.
Call him at 352-687-4240 or e-mail [email protected]. The church web site is www.whatafellowship.com.
Hello everyone!