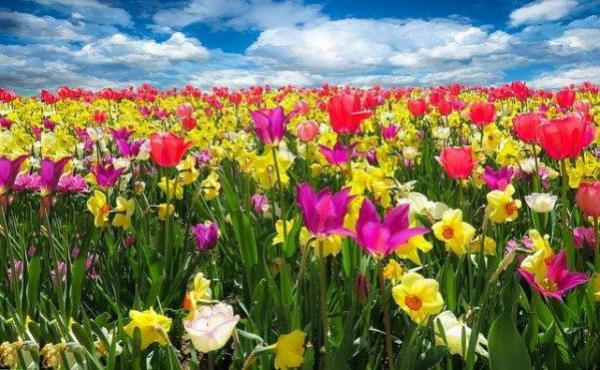 When it comes to flowers, I am the epitome of naivety. I have no expertise whatsoever in the plant world. All I see are red, blue and yellow.
Don't get me wrong here; I enjoy flowers. However, when it comes to names, I am off the planet. I don't need to know the name of a flower to really enjoy that flower. Instead, I enjoy the fragrance and the optics of a row of flowers.
If I had to take care of flowers, they wouldn't last more than 24 hours. Just because you like something doesn't mean you know how to take care of something.
On the other side of this marital relationship, the Gracious Mistress of the Parsonage is quite the expert when it comes to plant life and developing flowers. She grew up on a farm, and her father was a farmer, so she understands how to take care of plants.
Being the gracious husband that I am, I give her plenty of space in this area. However, I know what I should stay away from, and this is one of them.
I know that if one of her flowers wasn't going the way she wanted it to, she would not be a happy planter. So, to encourage her in this realm, I stay away from the flowers. Instead, I admire them from afar and complement my wife on their beauty. That gives me a few kudos, and I need as many as I can get.
A couple of weeks ago, as I passed the glass door that goes out into the porch area, I heard my wife talking. Not wanting to interfere, I assumed she was talking to our neighbors. That happens quite a bit. I'm not saying it's in the area of "gossip," but it comes very close.
I just wrote that off and continued my day. The next day I heard the same thing, but I couldn't understand what she was saying; I just assumed she was, again, talking with our neighbor.
This happened quite a few times and I, being of the curiosity strain of humanity, wanted to know who she was talking to and what they were talking about.
I don't gossip, but I sure do like to hear gossip to know what in the world is going on.
Trying to listen, I heard her say, "Oh, you look so beautiful today."
That caught my attention. I've never heard the neighbors talk about being beautiful. So I just shrugged it off as neighborhood nonsense.
A day later, as I was passing the door, I heard her say, "Don't you worry about the rain. I'll take care of you."
Then she said something curious, "I'll be careful, and promise this will not hurt; it is something that I need to do."
Then I heard, clip, clip, clip.
"See," I heard her say very lovingly, "I told you that it wouldn't hurt. So now you're going to look a lot more beautiful."
At the time, I did not want to know what in the world was going on. I could not even imagine who she was talking to and what was going on.
My dilemma was, shall I walk away and pretend I haven't heard anything? Or, should I go out and find out for myself what was going on?
I have the philosophy that once you step into a puddle of water, you can never unstep.
Then I heard, "Don't worry, little friend, I'll get to you soon."
At this point, I've had enough. No matter what it cost me, I was going to find out what was going on.
I opened the door and stepped out on to the porch, and said, "Who are you talking to?"
She looked at me, gave me one of her contagious smiles, and said, "I'm talking to my flowers. Aren't they beautiful?"
Being a husband for as long as I have been, I know what it's like to be in a position where you don't know what to say. Unfortunately, this was not one of them.
For anybody to talk to flowers was pretty silly as far as I was concerned.
After a short pause, I responded, "Do they ever talk back?"
Laughing for a moment, she replied, "Silly boy, they're flowers, and flowers don't talk."
She then went back to her flowers, and I could hear her still talking to them. Evidently, her talking to them was working out because all of the flowers were blooming quite beautifully.
I went back to my office and began reflecting on this. I can understand talking to a dog or a cat or even a horse. But when you talk to a flower, it just doesn't make sense to me.
On further reflection, if talking to flowers is beneficial to their growth, who in the world am I to question that. The end result is the flower, and that's what we appreciate.
As I was pondering this, I decided to look up some Scripture along this line, and I found one that blessed my heart. "The flowers appear on the earth; the time of the singing of birds is come, and the voice of the turtle is heard in our land" (Song of Solomon 2:12).
I guess from my wife's point of view, the delicacy and fragrance of a blossoming flower are in the voice that comforts it. When God speaks to me, I also blossom.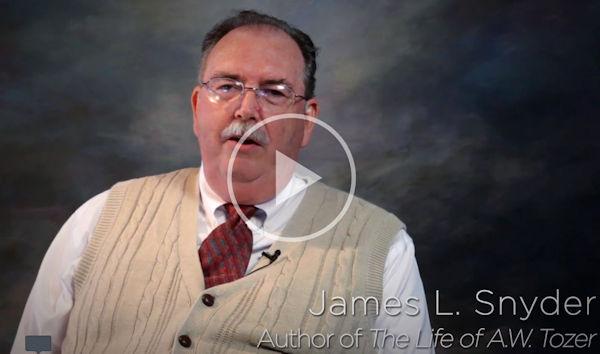 Dr. James L. Snyder, is pastor of the Family of God Fellowship, 1471 Pine Road, Ocala, FL 34472. He lives with his wife in Silver Springs Shores. James is an award winning author whose books are available at https://amzn.to/2SMOjwO.
Call him at 352-687-4240 or e-mail [email protected]. The church web site is www.whatafellowship.com.
Hello everyone!