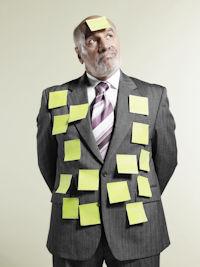 I have been pondering a delicate question this week. Why is it I can only do one thing at a time? If only I could do several things at a time, I could get more accomplished.
The Gracious Mistress of the Parsonage is an expert when it comes to multitasking. Although I have lived with her for over 45 years, I still do not know how she does it. She is better than a circus juggler and can juggle a dozen tasks at the same time.
Not me, that is for sure!
I like to do many things, but I have to do them in order and one at a time. That is how I have always done things even though I have tried to juggle two things at one time but it has never been successful. Usually, both of them fall to the floor and I have to start all over again.
Every day I make a list of things I need to do and start working on them one by one. I am looking forward to the day when I will be able to accomplish everything on my list.
Maybe I am just trying to do too much.
Like the other day, I needed to go across town to pick up something at one of the office supply stores. Usually, I am not allowed to go into the grocery store by myself. However, when my wife found out I was going to go across town, she asked me if I would stop at the grocery store and pick up a few things. Then she handed me a list, and said, "Get everything on the list and only those things on the list."
Then she gave me one of "those looks."
It is hard for me to go into a grocery store and not pick up a few things that I want. I have never seen any ice cream that I did not want. However, when I am on strict orders with a shopping list, I don't have any leeway at all.
It started out rather well. She handed me the list and I put it in my pocket and headed for the front door. As I was going out, I heard her say, "Remember, only those things on the list."
I chuckled to myself and myself chuckled back. I was on a mission and I knew I could accomplish it.
My favorite office-supply store is Staples. Everybody there knows me by name because it is almost a second office for me. I have often suggested that they have some coffee there for their customers, but if that would happen, they would never get rid of me.
Staples was my first stop. When I got in there I walked by the pen section. I never can walk by the pen section, I always have to stop and examine all of the pens they have there. I have a nice pen collection and I am always looking for some pen that I do not have. You never know when you are going to find something that you do not have.
I love the fountain pen section. As I was looking at the fountain pens, I saw one was on sale. For someone like me who is addicted to pens, especially fountain pens, this was the end of the road.
It was a beautiful pen and was only half price. How in the world could I resist this?
As I examined the pen, I realized I did not have one like this in my collection. Even if I did have one like this in my collection, the temptation to purchase would be overwhelming.
Therefore, I did what any pen obsessed person would do. I took it to the counter, talk to the cashier about this wonderful pen and told her how it would add dignity to my pen collection. She chatted back and told me that it was a beautiful pen.
Finally, I paid for the pen and walked out to my truck.
All I could think about was that wonderful new fountain pen. I could not wait to break in this new fountain pen, which is a delicate ritual that I enjoy so much. I was so happy and excited about it.
When I got home, I hurried inside so I could show this brand-new addition to my pen collection to my wife and have her join me in admiring it.
She glanced at it somewhat nonchalantly and then stared at me with one of those stares. It was one of those stares that indicated I was in trouble. I could not for the life of me figure out why I was in trouble.
With both hands on her hips and staring at me she said, "Where are the groceries I asked you to pick up?"
"Groceries?" I had forgotten all about the groceries. In fact, I had forgotten about why I went to Staples in the first place.
As I headed for my truck a Scripture came to me, "Whatsoever thy hand findeth to do, do it with thy might; for there is no work, nor device, nor knowledge, nor wisdom, in the grave, whither thou goest" (Ecclesiastes 9:10).
It is hard for someone like me to focus on two things at a time. Therefore, I need to focus on what my hand can do, rather than what I cannot do.
Dr. James L. Snyder is pastor of the Family of God Fellowship, 1471 Pine Road, Ocala, FL 34472. He lives with his wife in Silver Springs Shores. Call him at 352-687-4240 or e-mail This email address is being protected from spambots. You need JavaScript enabled to view it.. The church web site is www.whatafellowship.com.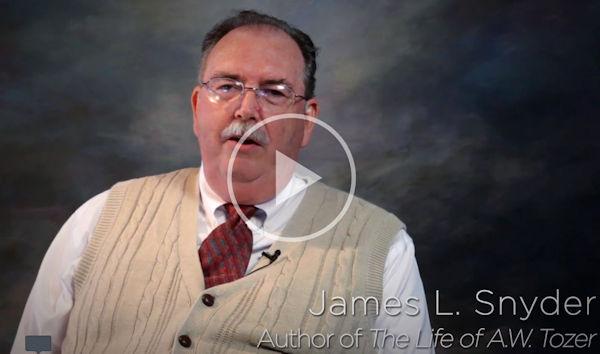 Dr. James L. Snyder, is pastor of the Family of God Fellowship, 1471 Pine Road, Ocala, FL 34472. He lives with his wife in Silver Springs Shores. James is an award winning author whose books are available at https://amzn.to/2SMOjwO.
Call him at 352-687-4240 or e-mail This email address is being protected from spambots. You need JavaScript enabled to view it.. The church web site is www.whatafellowship.com.
Hello everyone!