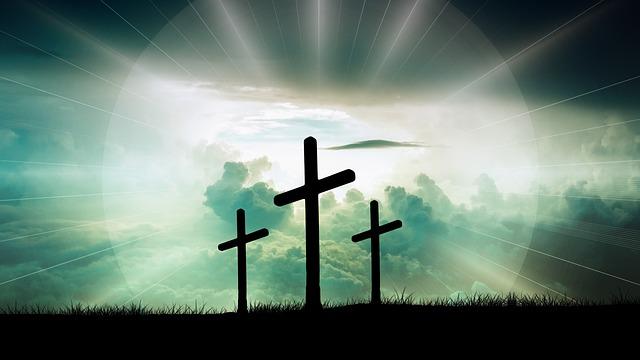 I know that I shall never see
A man who loves as much as Thee.
My God you gave up your own Son
For to ransom everyone!
Oh what ugly wounds He bore!
Ahead, He knew what was in store.
First they bruised Him savagely.
This was for our iniquity.
With lashing reeds they did attack,
And tore the flesh right off His back!
A crown of thorns did pierce His brow.
The pain of it was awful now!
A soldier's sword did pierce His side,
And water and blood from there did glide.
It seemed as if He'd met defeat,
When they nailed to the cross His hands and feet.
The words of Jesus from the cross
Speak of His love for all of us.
As they drove the nails, this will speak to you!
He cried "Father, forgive, they don't know what they do."
His mother was standing close to John.
With concern He told her, "Behold your son."
A thief on the cross realized his sin,
And Jesus said, "Paradise today you'll win!"
His tongue was parched. He said "I thirst."
And vinegar was what they gave Him first.
Then darkness fell and the earth was shaken.
Jesus cried, "God, Why am I forsaken?"
When He said "It is finished," redemption was complete.
This really was not for Him a defeat.
Christ's death was God's best of master plans.
Now He committed His spirit into God's hands.
Yes, our Saviour died upon a tree
But He rose again victoriously.
In His suffering and death He bore our sin,
Eternal life for us to win
Lord you gave yourself for me
And now I give myself to thee.
Teach me each day what I should do
To help others to know you too.
By Alice Olson, Copyright 2003, All Rights Reserved