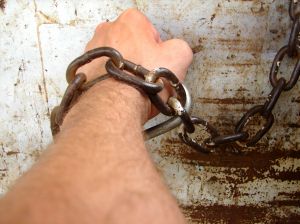 Sunday Greetings everyone!
I have some exciting Cybersalt News for you! As you know Cybersalt is helping refugees and persecuted Christians through the Be a Billionaire Fundraiser and a number of families have been and are being helped. We now have another project to train refugees and persecuted Christians to work on web pages and learn web design as a way to provide for their families. Our first trainee has started by learning how to add Rev. James Snyder's writings to the Cybersalt Site. They live in a country with one of the highest rates of persecution of Christians, a land where many Christians are not able to have good jobs to provide for their families. Not only is this first trainee learning the skills, the plan is for him to be able to train others in his community. Please keep this in mind if you have a church or business looking for a website and contact me if you want to know more.
Speaking of Rev. James Snyder, this week on the site he recounts a wonderful story about his grandmother and "social media" before Facebook ever existed! You can read, "What Did We Know before Facebook?" at:
www.cybersalt.org/gods-penman/what-did-we-know-before-facebook
Enjoy the rest of today's mailing!
~ Pastor Tim