Details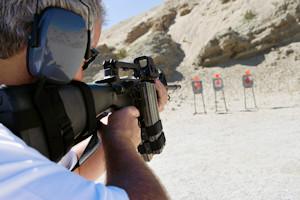 It was decided at Microsoft, during a brilliant brainstorming session, that military service would improve the skills and discipline of their finest technician. So off to boot camp he went.
At the rifle range, he was given some instruction, a rifle, and bullets. He fired several shots at the target.
The report came from the target area that all attempts had completely missed the target.