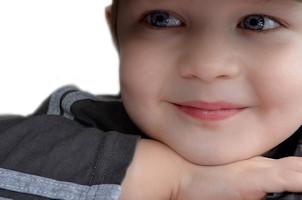 My three year-old son had a lot of problems with potty training, and I was on him constantly about it.
One day, we stopped at Taco Bell for a quick lunch between errands. It was very busy, with a full dining room. While enjoying my taco, I smelled something funny. So, of course, I checked my seven-month-old daughter. She was clean.
Then I realized that Matt had not asked to go potty in a while, so I asked him, and he said "No."
I kept thinking, "Oh Lord, that child has had an accident," and I didn't have any clothes with me. Then I said, "Matt, are you sure you did not have an accident?"