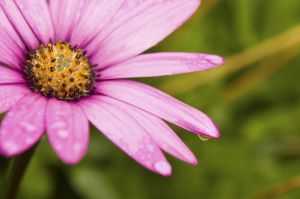 In his introduction to the book of Galatians Eugene Peterson, writer of The Message, states:  "Through Jesus, Paul learned that God was not an impersonal force to be used to make people behave in certain prescribed ways, but a personal Savior who set us free to live a free life.  God did not coerce us from without, but set us free from within."
I'm so hesitant to write today – Peterson's words exactly describe my experience.  I've been completely set free from within, and that has changed everything for me.  Yet I know so many who have had life hit them remarkably hard.
They're knocked down from the force of it, and understandably don't know how to get up again.  In writing this today, I hope you understand I'm not prescribing a recipe for freedom – 'just do what I did and you can be free too.'  But I do absolutely believe that Jehovah Rapha [The Lord our Healer] knows what we've been through, has every resource and power we need and is calling out with love from His word with the truth we need to really live well in the midst of whatever our circumstances are.
I was reminded again yesterday of Beth Moore's equations:
Our truth + nothing = incompletion
Our truth + Satan's lies = captivity
God's truth > [is greater than] our truth
Our truth + God's truth = FREEDOM
I know your circumstances are different than mine, and yet it is undeniable that God's truth is bigger.  So with humility I write on with the hope that you will discover the path to freedom in the midst of your journey too.
If you've read my previous blogs, you already know the highlights of my truth.  Although I had experienced significant help in principal areas of life, my marriage was still very stuck.  I told Tim in August that I would push to finish the Breaking Free Bible study, and if nothing changed, I would get professional counseling.  We needed help and had exhausted our own resources to no avail.
Did you know that adults who were victimized as children often grow up never wanting to be told what to do again – by anyone??  This was exactly me.  I remember early in our marriage getting angry with Tim because he told me one night to close my eyes since he was going to turn on the light and didn't want to blind me with the brightness of it.  I still remember the vehemence with which I told him, "Don't you tell me what to do!"  I had no idea there was any connection between this knee-jerk reflex and my childhood.   I re-read that single sentence several times and then simply cried.  My reaction to being told what to do demonstrated brokenness that I didn't even know was there.  Nobody was going to tell me what to do!  Nobody was going to have authority over me!  Nobody would ever be the boss of me!  In that moment it became absolutely clear to me that I had this same attitude toward God – and then I really cried.
I already knew God is good and faithful and that His love never quits [Psalm 136]; I already believed that He is Almighty God, the Creator and Author of life, that every breath I draw is a gift from Him – all of this I have believed for decades.  So it was left to me to submit to His authority or not.  Definitely a choice.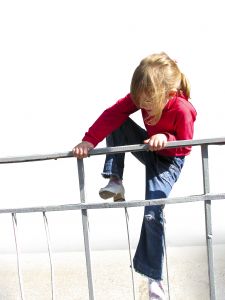 I chose to submit and the freedom that came with that authority was immediate.  The tears that had begun as tears of sorrow and loss became in a moment tears of indescribable joy.  My heart had been set free from waaay too many years of captivity.  I had never been in this place of freedom before, and on top of that there was an assurance of God's love for me like I have never experienced before. Did you know?  I am loved!  It seems very elementary, after all everyone knows 'Jesus loves them.'  But this was all new for me.  I had no idea – I am loved, and that has changed absolutely everything!  At the time, it was as if my living room had been transformed into the wide open spaces of God's love.  Romans chapter 5 says it well in The Message:  "We throw open our doors to God and discover at the same moment that He has already thrown open His door to us.  We find ourselves standing where we always hoped we might stand – out in the wide open spaces of God's grace and glory, standing tall and shouting our praise."  Even to this day, 14 months later, the fact that I am loved [it still makes me giddy] changes everything.  It has affected my marriage, the relationships I have with my children and my friends.  I'm more outgoing, more engaged with life; before I was just trying to get through life, now life is adventure.
This is the real motivation to blog.  I know life won't always be easy.  I have no idea what's coming next, but… I am loved; in fact, I am loved by the King.  I don't expect smooth sailing for the rest of my days, but whatever happens along the way I want to live out of this place of knowing I am loved and share what that looks like with others.  I hope my story can encourage you to pursue freedom and life as God intended it to be.  Jesus described it this way, "I have come that they may have life, and have it to the full."  If your experience is anything less than 'life to the full' then keep on.  God has so much to give you.  Remember Jesus' job description from Isaiah 61?  "The Spirit of the Sovereign Lord is on me, because the Lord has anointed me to preach good news to the poor.  He has sent me to bind up the brokenhearted, to proclaim freedom for the prisoners, and release from darkness to the captives…"  He came to set you free! Don't settle for less.
Simply Susan